For over twenty years, Accuenergy has been a pioneer in creating dependable power and energy metering products that are designed to exceed customer expectations and drive innovation in the marketplace. Whether your goal is custom branding, system integration, or providing superior measurement devices to your clients, our expert advice and versatile products will ensure you achieve your business objectives. We invite you to channel our industry expertise by partnering with us.
Versatile Solutions for Your Business
Our partners span every sector of the industry.
As a leading manufacturer of energy metering instrumentation, our goal is to provide a superior customer experience by adapting our technology to your business objectives. Designed to be agile, we engineer platform-agnostic solutions with guaranteed interoperability across a broad range of systems for straightforward integration in industrial environments.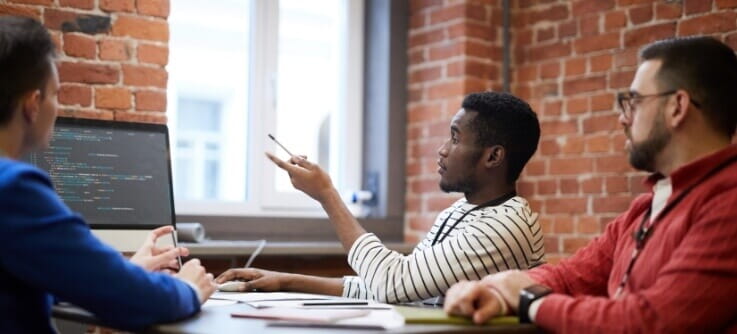 Original Equipment Manufacturers (OEMs)
Tailor our product solutions to fit your unique business with custom branding, communication protocols, and more.
System Integrators
Deploy sophisticated metering in enterprise-level management systems for seamless access to powerful energy data.
Energy Service Companies (ESCOs)
Tap into the power of high-precision instrumentation designed for accurate energy cost savings analysis.
Distributors
Add our industry-leading technology to your portfolio and benefit from exceptional support & competitive pricing.
Installers
Engineered for easy deployment, our sophisticated metering devices minimize installation time & labor.
Innovative Solutions & Superior Service
We Solve Unique Challenges & Build Lasting Partnerships.

Expert Advice
Our energy metering specialists are adept at selecting the right device for your custom application. From product recommendations and installation advice to long-term project planning and coordination, we stand ready to simplify each step of the process.

Scalable Solutions
We pride ourselves on creating custom, scalable solutions that drive maximum value to customers across all energy sectors. Our extensive industry experience gives us insight into identifying smart, flexible metering solutions to fit any unique challenge.

Premium Products
Our energy metering products are designed with an emphasis on safety, quality, and performance. Engineered for versatility, we combine industry-standard certifications with intelligent features such as multi-protocol support, best-in-class accuracy, and cloud-based energy management. Each product is supported by our highly trained technical staff and manufacturer's warranty.

Exceptional Customer Service
Our goal is to continuously improve our metering solutions and we welcome feedback from our partners and clients. We value the relationships we have throughout the industry and strive to provide prompt, superior service to all inquiries from product recommendations to post-purchase service requests.
Featured Success Stories
Exceptional solutions for intelligent energy management.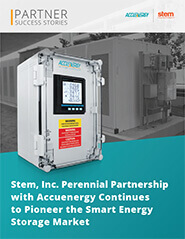 Put our experience to work
Let us tailor a solution for your business