Mouseover to zoom-in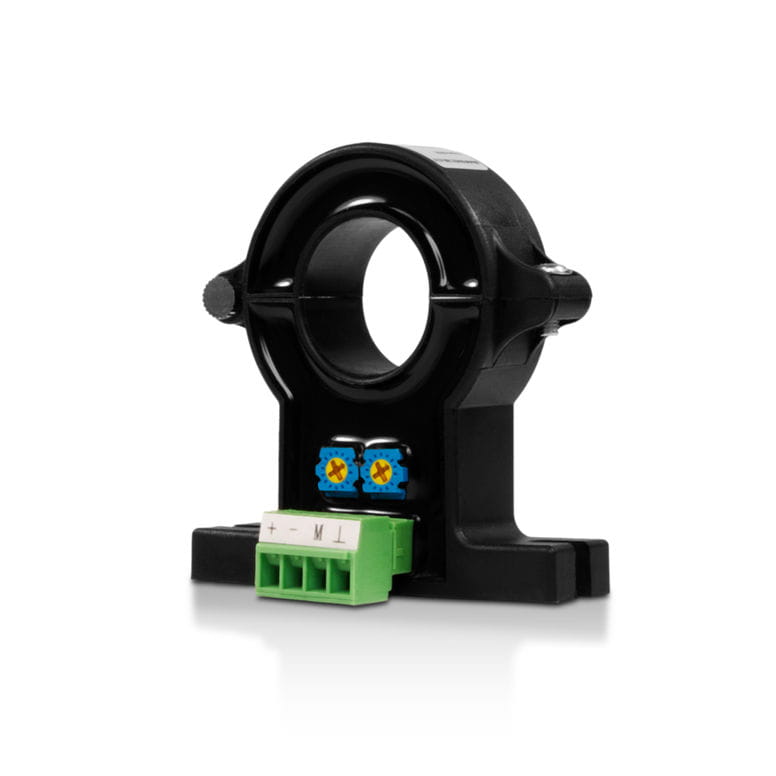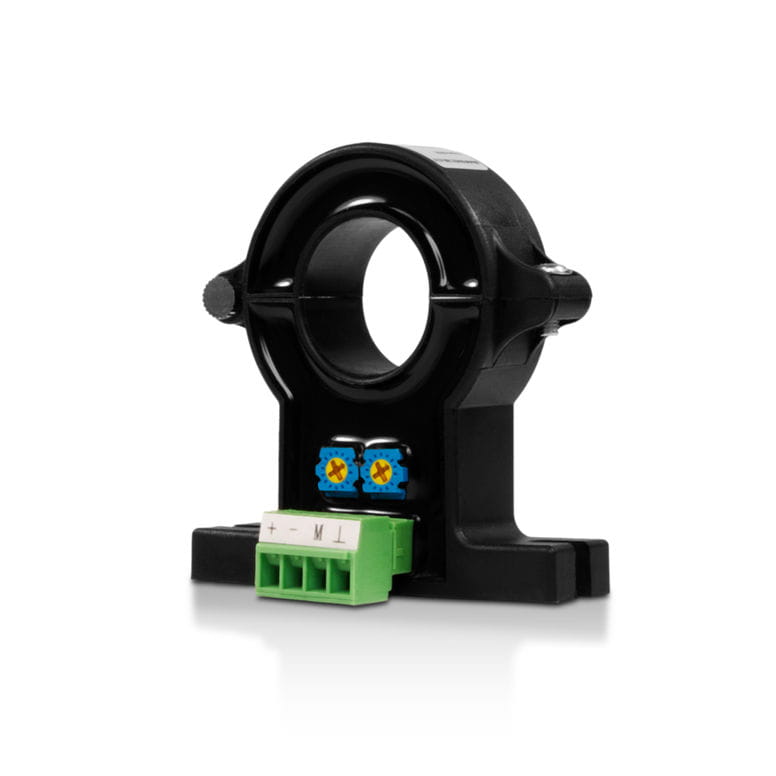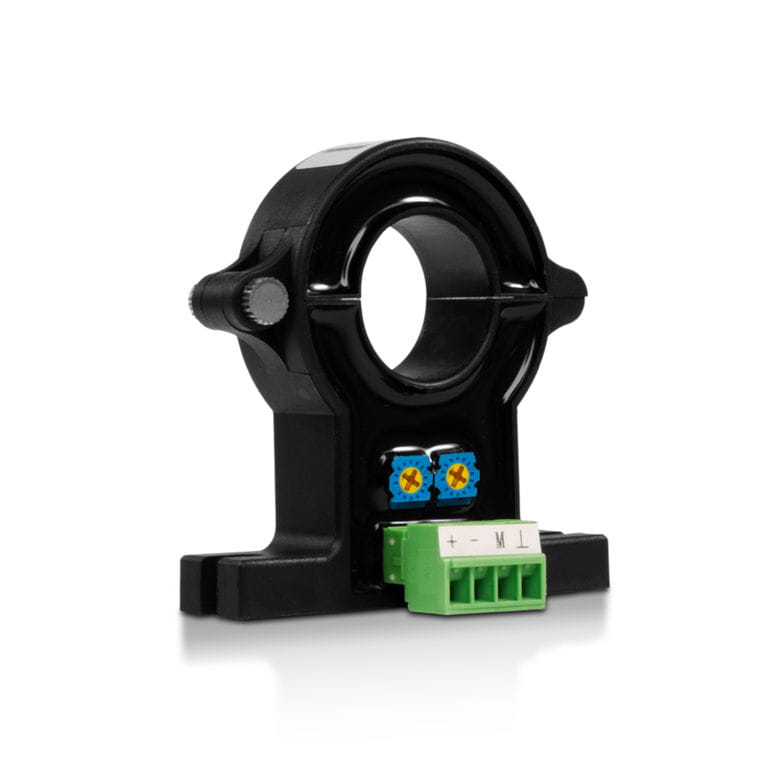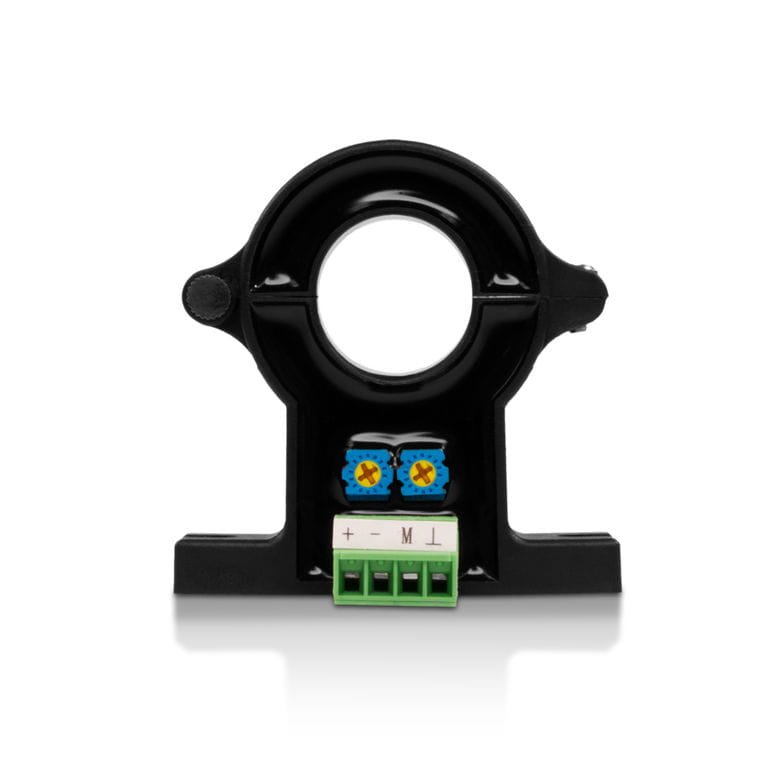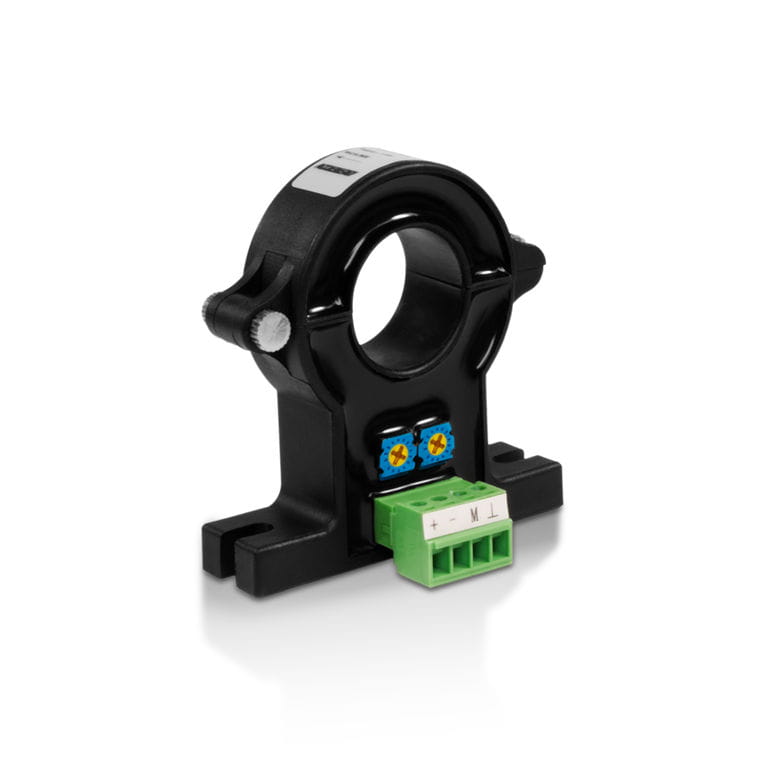 Hall Effect
DC Current Sensor
Accuenergy's HAK Series Hall effect DC current sensors accurately measure DC current up to 1000A with a standard 4-20mA or 0-5V output signal. The split core design facilitates easy installation into existing installations. The HAK Hall effect current sensor is available as either a unidirectional or bidirectional measurement device.
Accuracy class: 0.5%
Multiple current input choices available
Choose from 4-20mA or 0-5V rated output
Split core design for quick installation
Measure up to 1000A DC current
Optional unidirectional or bidirectional measurements
About HAK Series
What is a Hall effect DC current sensor?
Named after Edwin Hall, the Hall effect is a common method of measuring the direction and intensity of a magnetic field. When electricity travels through a wire, a magnetic field is generated. A Hall effect current sensor measures the strength of the magnetic field to determine how much current is flowing through the wire. Hall effect sensors are paired with DC power meters to provide accurate measurements in renewable energy, transportation, power distribution, and other DC applications.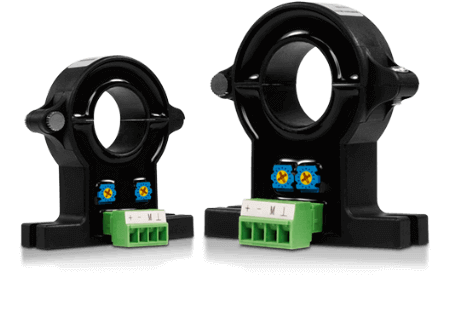 HAK Models
HAK21

Input Ratings

Output Ratings

Accuracy

Window Size

Direction

50A
4-20mA, 0-5V
0.5%
0.83"
Bi-directional,
Un-directional
100A
4-20mA, 0-5V
0.5%
0.83"
Bi-directional,
Un-directional
200A
4-20mA, 0-5V
0.5%
0.83"
Bi-directional,
Un-directional
Input Ratings

Output Ratings

Accuracy

Window Size

Direction

50A
4-20mA, 0-5V
0.5%
0.83"
Bi-directional,
Un-directional
100A
4-20mA, 0-5V
0.5%
0.83"
Bi-directional,
Un-directional
200A
4-20mA, 0-5V
0.5%
0.83"
Bi-directional,
Un-directional
HAK40

Input Ratings

Output Ratings

Accuracy

Window Size

Direction

400A
4-20mA, 0-5V
0.5%
1.58"
Bi-directional,
Un-directional
600A
4-20mA, 0-5V
0.5%
1.58"
Bi-directional,
Un-directional
1000A
4-20mA, 0-5V
0.5%
1.58"
Bi-directional,
Un-directional
Input Ratings

Output Ratings

Accuracy

Window Size

Direction

400A
4-20mA, 0-5V
0.5%
1.58"
Bi-directional,
Un-directional
600A
4-20mA, 0-5V
0.5%
1.58"
Bi-directional,
Un-directional
1000A
4-20mA, 0-5V
0.5%
1.58"
Bi-directional,
Un-directional