AcuMesh Wireless RS485 Metering Solution
Mouseover to zoom-in



Wireless RS485 Transceiver
AcuMesh Wireless RS485 Network
The Acumesh Wireless RS485 connects any device with a RS485 port to form a point to multi-point mesh network. It is ideal for buildings and systems that monitor energy flow, industrial automation and campus facilities. AcuMesh transceiver eliminates the usual wires in a RS485 installation by using a flexible and simple wireless communication solution.
Available in both 900MHz and 868MHz frequency
Automatic connection without any configuration or software
Compatible with any protocols: Wireless Modbus RTU, Profibus, DNP 3.0 and more
Highly secure 128-bit Advanced Encryption Standard (AES)
Advance configuration available for complex network setup with free software
1000 ft (305m) indoor / 4 Miles (6.5km) outdoor in a single hop
Each transceiver acts as an extension point for the network allowing for a longer range of communication
Point to multi-point communication enabled with "mesh" structure
Self-healing and optimizing communication pathway
Downloads:
AcuMesh Wireless
Advantage
What is a Mesh network and why it is better than the traditional wired method
---
AcuMesh Wireless RS485 Network
AcuMesh keeps all the advantages of a RS485 network but eliminates the wires. Each RS485 device connects directly with an AcuMesh transceiver allowing point to multipoint wireless communication with Master and Slave devices.
The AcuMesh transceiver supports all RS485 communication protocols (i.e. Wireless Modbus RTU, DNP 3.0, Profibus and more).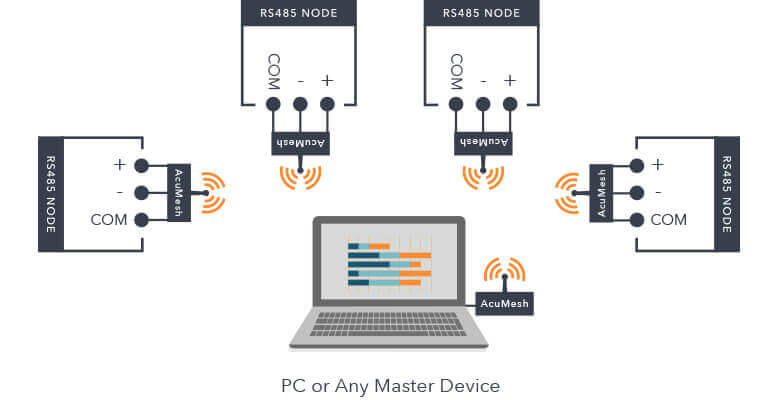 Wired RS485 Serial Network
Conventional wired RS485 networks come with inherit limitations during installation. Devices are networked together in a daisy chain topology increasing the budget and lifecycle of the project. Once installed in the facility it may be difficult to upgrade or modify and sometimes it may not be possible at all without incurring hefty expenses.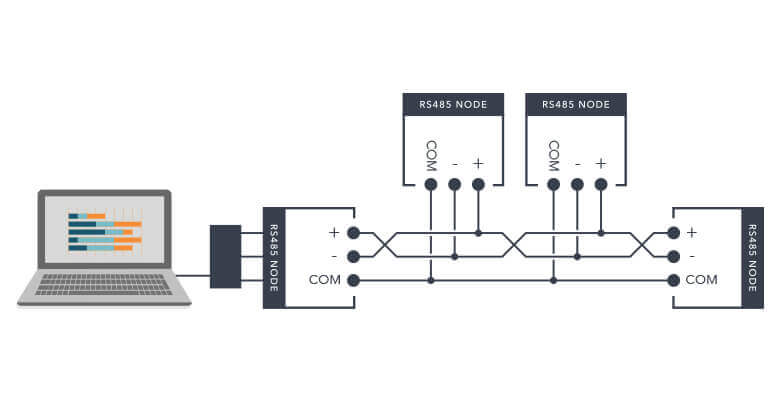 Advantages of Wireless Network:
Reduce network implementation cost for wired networks
Get a communication range of over 6,000 meters
Flexible network reducing infrastructure dependency
Simpler to maintain and upgrade once network is installed
Achieve faster development cycles by eliminating wires
Please check out the
FAQ section
for commonly asked questions about the AcuMesh RS485 transceiver.
Find out how AcuMesh wireless transceivers work with other products
---
Accuenergy provides a fully customizable wireless solution to ensure you meet your project goals. AcuMesh is the ideal companion for any Accuenergy or third-party RS485 power meter by allowing energy usage data to be delivered wirelessly to a data acquisition gateway where it can be accessed and monitored on a cloud-based server. Let us know your project requirements and we will help you select the right products from start to finish.
AcuMesh Transceiver pairs well with Acuvim Power Meters, Solar Panel Inverter or any other Slave device.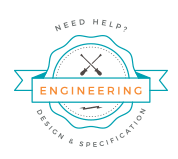 AcuMesh Wireless RS485
Features
AcuMesh Applications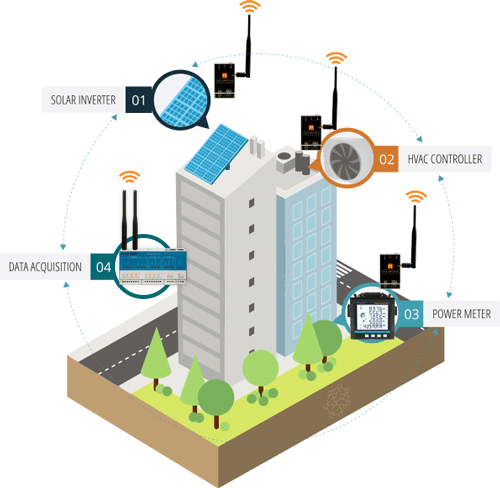 AcuMesh transceivers can be used in any building, facility, commercial or industrial network. Here are some examples:
Retrofit power & energy meters in existing buildings
Campus and commercial facilities
Lighting control system
Multi-tenant kWh billing and submeter
HVAC and security systems
Industrial facilities power meter management
Industrial automation
Building automation network
Protocol Compatibility
AcuMesh wireless RS485 transceiver are protocol independent. Connect any Master or Slave device to the AcuMesh RS485 transceiver to enable wireless communication. AcuMesh transceiver will transmit and receive any protocol wirelessly.
Modbus
Profibus
DNP 3.0
And more
All Accuenergy Power Meters can directly connect with AcuMesh transceiver and is designed to plug-in to an Acuvim II power meter.
Machine-to-Machine Communication Comparison
The network is more resilient against threats, crisis or harm. It will improve security and network reliability by being able to locate a problem, protect the system and heal any damage that destroys data integrity.
Protocol Compatibility
| | AcuMesh | ZigBee | WiFi |
| --- | --- | --- | --- |
| Relies on existing IT network range | No | No | Yes |
| Runs through walls | Yes | No | Yes |
| Range (Line of Sight) | 6,437 Meters | 20 Meters | 100 Meters |
| Mesh Structure | Yes | Yes | No |
AcuMesh Wireless Transceiver
Specificaitons
AcuMesh wireless RS485 transceiver offers robust features
Part Number

AcuMesh-K Wireless Kit

AcuMesh-L-868 Wireless Kit

AcuMesh-L-900 Wireless Kit

Compatible Countries and Regions
North and South America, Oceania, part of Asia. International Telecommunication Union Region 2 and 3
Europe, Middle East, Africa, part of Asia. International Telecommunication Union Region 1
North and South America, Oceania, part of Asia. International Telecommunication Union Region 2 and 3
Connection
RS485 screw terminal, USB mini-B (power supply and/or configuration)
Serial Baud Rate Range
9600 - 230400
RF PROPERTIES:
Operating Frequency Band
902MHz to 928MHz (900Mhz ISM Band)
863MHz to 870MHz Configurable band
902MHz to 928MHz (900Mhz ISM Band)
Number of Channels
64
30 channels, Listen Before Talk (LBT) + Automatic Frequency Agility (AFA)
64
Spread Spectrum
Frequency hopping
Frequency hopping
Transmit Power Output
24 dBm (250 mW)
14 dBm (50 mW)
24 dBm (250 mW)
Receiver Sensitivity
-101 dBm
Indoor/Urban Range
Up to 1000' (305 m)
Up to 275 ft (84 m)
Up to 1000' (305 m)
Outdoor RF line-of-sight Range
Up to 4 miles (6.5 km) with 2.1 dB dipole antennas
Up to 2.6 miles (4.2km) with 2.1 dBi antenna
Up to 4 miles (6.5 km) with 2.1 dB dipole antennas
RF Data Rate
Up to 200 kb/s
Up to 80 kb/s
Up to 200 kb/s
Antenna
Antenna-2db-whip
Whip antenna that connects to the AcuMesh transceiver.
or
Antenna-2db-3m-s
Three meter antenna extension with adhesive cup base.
Note:All AcuMesh Wireless RS485 Transceivers include a whip antenna and Power supply
Antenna Impedance
50 ohms unbalanced
NETWORKING AND SECURITY
Supported Network Topologies
Mesh, point-to-point, point-to-multipoint, peer-to-peer
Addressing Options
Personal Area Network Identifier (PAN ID) and 64-bit MAC add addresses
Encryption
128 bit Encryption Standard (AES)
Power Requirements
Power supply included
Power supply included in kit
Power Supply
100-240Vac 47-63Hz Wall Plug
100-240Vac 50/60Hz Din-Rail Mount
Power Supply
0.54W
Power Supply
1.26W
PHYSICAL PROPERTIES
Size
4.5 x 2.75 x 1.125 in. (11.4 x 7.0 x 2.9 cm)
3.54 x 2.1 x 1.26 inch (9 x 5.3 x 3.2 cm)
Weight
150g
80g
Mounting
Surface mount
Din-Rail or Wall Mount
Includes
Transceiver, Antenna, Power Supply
Certification
United States (FCC Part 15.247), Industry Canada (IC), Australia C-Tick
ETSI (Europe)
United States (FCC Part 15.247), Industry Canada (IC), Australia C-Tick
AcuMesh-K Wireless Kit

Compatible Countries and Regions
North and South America, Oceania, part of Asia. International Telecommunication Union Region 2 and 3
Connection
RS485 screw terminal, USB mini-B (power supply and/or configuration)
Serial Baud Rate Range
9600 - 230400
RF PROPERTIES
Operating Frequency Band
902MHz to 928MHz (900Mhz ISM Band)
Number of Channels
64
Spread Spectrum
Frequency hopping
Transmit Power Output
24 dBm (250 mW)
Receiver Sensitivity
-101 dBm
Indoor/Urban Range
Up to 1000' (305 m)
Outdoor RF Line-Of-Sight Range
Up to 4 miles (6.5 km) with 2.1 dB dipole antennas
RF Data Rate
Up to 200 kb/s
Antenna
Antenna-2db-whip
Whip antenna that connects to the AcuMesh transceiver.
or
Antenna-2db-3m-s
Three meter antenna extension with adhesive cup base.
Note:All AcuMesh Wireless RS485 Transceivers include a whip antenna and Power supply
Antenna Impedance
50 ohms unbalanced
NETWORKING AND SECURITY
Supported Network Topologies
Mesh, point-to-point, point-to-multipoint, peer-to-peer
Addressing Options
Personal Area Network Identifier (PAN ID) and 64-bit MAC add addresses
Encryption
128 bit Encryption Standard (AES)
Power Requirements
Power supply included
Power Supply
100-240Vac 47-63Hz Wall Plug
Receive Current
0.54W
Transmit Current
1.26W
PHYSICAL PROPERTIES
Size
4.5 x 2.75 x 1.125 in. (11.4 x 7.0 x 2.9 cm)
Weight
150g
Mounting
Surface mount
Includes
Transceiver, Antenna, Power Supply
Certification
United States (FCC Part 15.247), Industry Canada (IC), Australia C-Tick
AcuMesh-L-868 Wireless Kit

Compatible Countries and Regions
Europe, Middle East, Africa, part of Asia. International Telecommunication Union Region 1
Connection
RS485 screw terminal, USB mini-B (power supply and/or configuration)
Serial Baud Rate Range
9600 - 230400
RF PROPERTIES
Operating Frequency Band
863MHz to 870MHz Configurable band
Number of Channels
30 channels, Listen Before Talk (LBT) + Automatic Frequency Agility (AFA)
Spread Spectrum
Transmit Power Output
14 dBm (50 mW)
Receiver Sensitivity
-101 dBm
Indoor/Urban Range
Up to 275 ft (84 m)
Outdoor RF Line-Of-Sight Range
Up to 2.6 miles (4.2km) with 2.1 dBi antenna
RF Data Rate
Up to 80 kb/s
Antenna
Antenna-2db-whip
Whip antenna that connects to the AcuMesh transceiver.
or
Antenna-2db-3m-s
Three meter antenna extension with adhesive cup base.
Note:All AcuMesh Wireless RS485 Transceivers include a whip antenna and Power supply
Antenna Impedance
50 ohms unbalanced
NETWORKING AND SECURITY
Supported Network Topologies
Mesh, point-to-point, point-to-multipoint, peer-to-peer
Addressing Options
Personal Area Network Identifier (PAN ID) and 64-bit MAC add addresses
Encryption
128 bit Encryption Standard (AES)
Power Requirements
Power supply included
Power Supply
100-240Vac 50/60Hz Din-Rail Mount
Receive Current
0.54W
Transmit Current
1.26W
PHYSICAL PROPERTIES
Size
3.54 x 2.1 x 1.26 inch (9 x 5.3 x 3.2 cm)
Weight
80g
Mounting
Din-Rail or Wall Mount
Includes
Transceiver, Antenna, Power Supply
Certification
ETSI (Europe)
AcuMesh-L-900 Wireless Kit

Compatible Countries and Regions
North and South America, Oceania, part of Asia. International Telecommunication Union Region 2 and 3
Connection
RS485 screw terminal, USB mini-B (power supply and/or configuration)
Serial Baud Rate Range
9600 - 230400
RF PROPERTIES
Operating Frequency Band
902MHz to 928MHz (900Mhz ISM Band)
Number of Channels
64
Spread Spectrum
Frequency hopping
Transmit Power Output
24 dBm (250 mW)
Receiver Sensitivity
-101 dBm
Indoor/Urban Range
Up to 1000' (305 m)
Outdoor RF Line-Of-Sight Range
Up to 4 miles (6.5 km) with 2.1 dB dipole antennas
RF Data Rate
Up to 200 kb/s
Antenna
Antenna-2db-whip
Whip antenna that connects to the AcuMesh transceiver.
or
Antenna-2db-3m-s
Three meter antenna extension with adhesive cup base.
Note:All AcuMesh Wireless RS485 Transceivers include a whip antenna and Power supply
Antenna Impedance
50 ohms unbalanced
NETWORKING AND SECURITY
Supported Network Topologies
Mesh, point-to-point, point-to-multipoint, peer-to-peer
Addressing Options
Personal Area Network Identifier (PAN ID) and 64-bit MAC add addresses
Encryption
128 bit Encryption Standard (AES)
Power Requirements
Power supply included
Power Supply
100-240Vac 50/60Hz Din-Rail Mount
Receive Current
0.54W
Transmit Current
1.26W
PHYSICAL PROPERTIES
Size
3.54 x 2.1 x 1.26 inch (9 x 5.3 x 3.2 cm)
Weight
80g
Mounting
Din-Rail or Wall Mount
Includes
Transceiver, Antenna, Power Supply
Certification
United States (FCC Part 15.247), Industry Canada (IC), Australia C-Tick