Multi-Circuit Submeter – AcuRev 2100 Series
Mouseover to zoom-in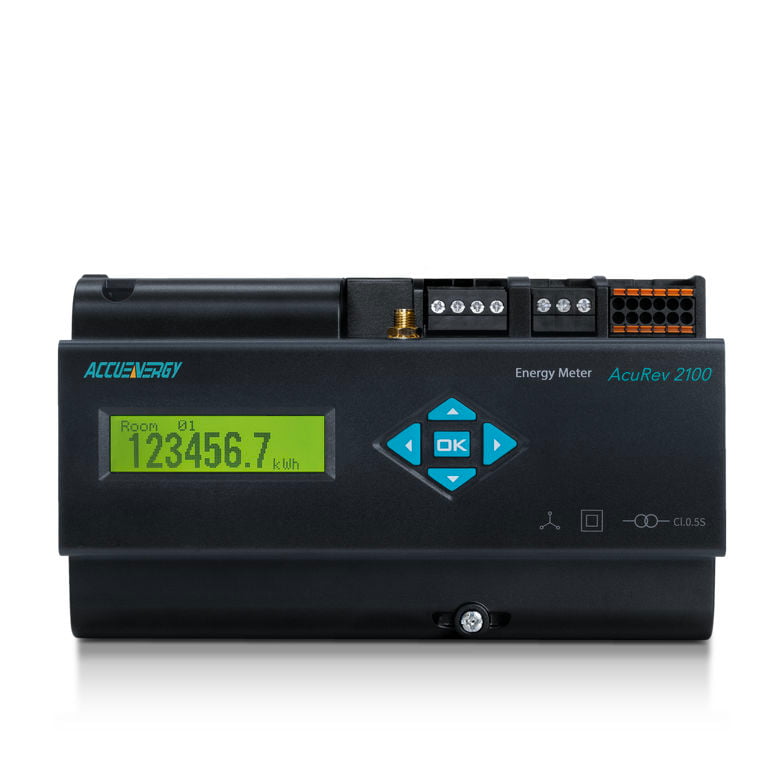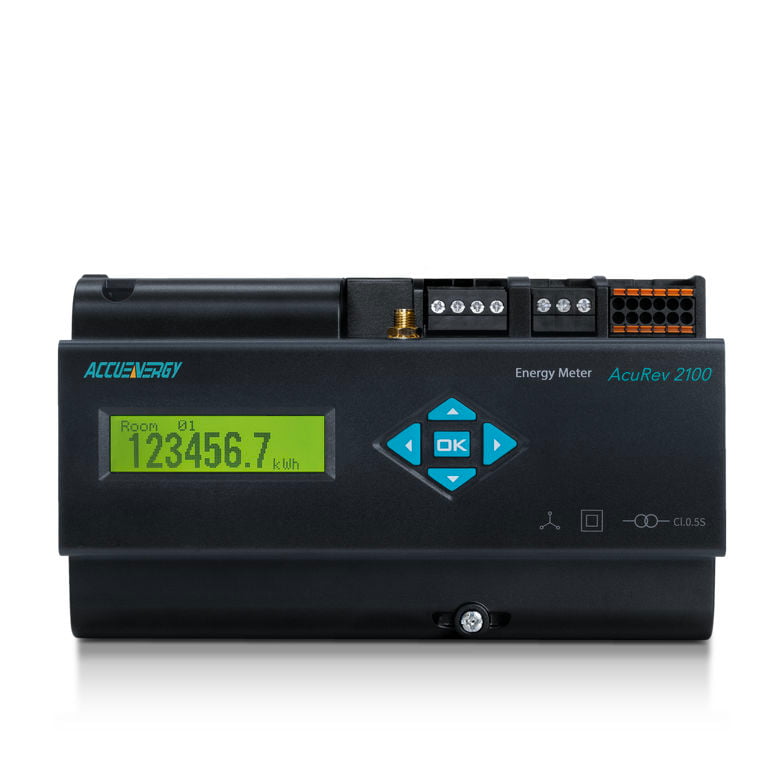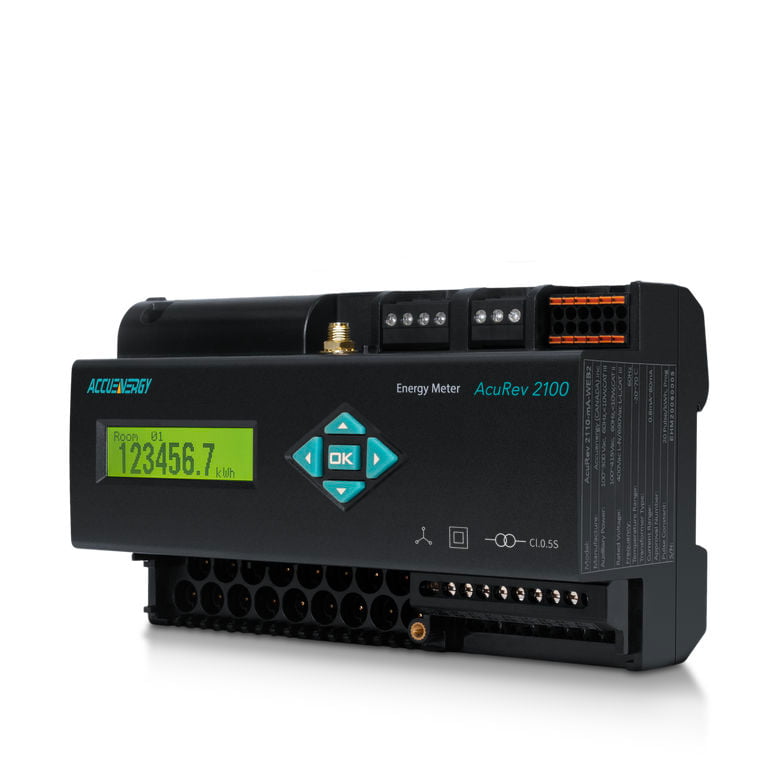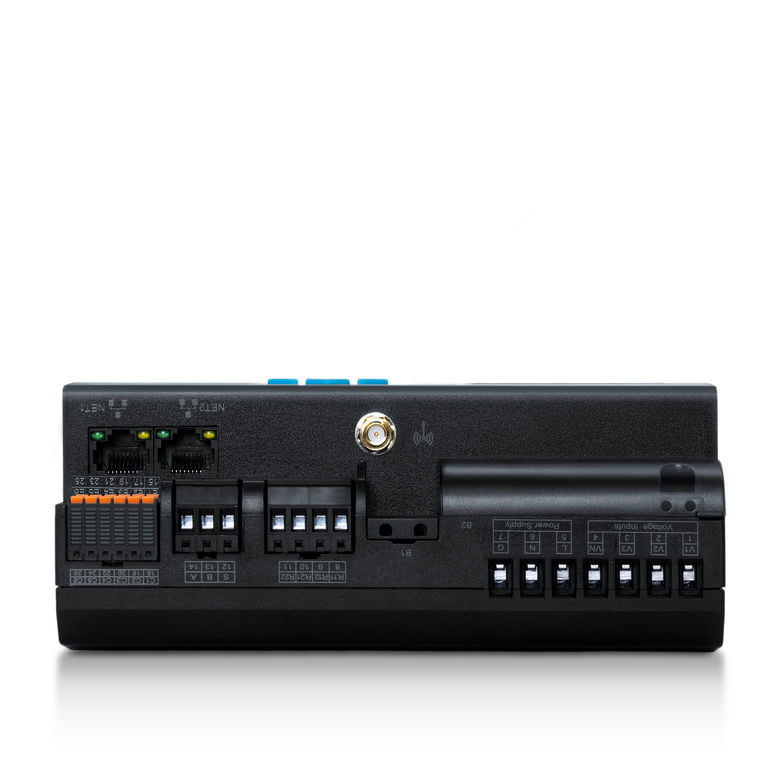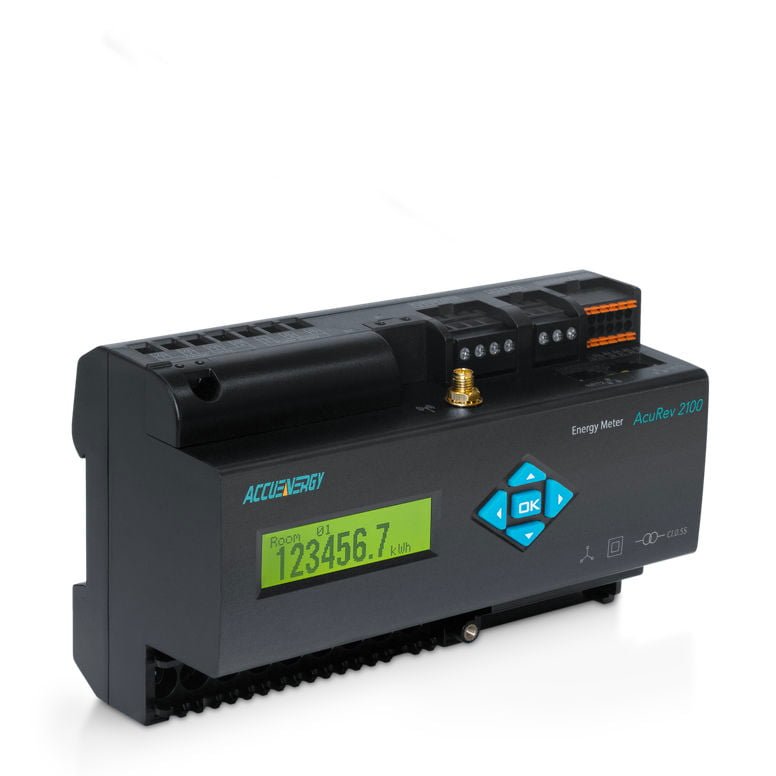 Multi-Circuit Submeter
AcuRev 2100 Series
with SnapOn CT Technology
The AcuRev 2100 Series is the next generation, multi-circuit submeter designed to measure multiple circuits using SnapOn CT technology for quick and easy installations in high-density, multi-point applications. Ideal for multi-tenant billing applications, the AcuRev 2100 is engineered for revenue-grade monitoring of real-time energy consumption and high-precision power quality analysis in commercial, industrial, and residential facilities. Measurement Canada certification safeguards against unwanted tampering while support for a wide range of communication protocols promotes easy integration with any energy management system.
Revenue Grade: ANSI C12.20 0.5 class & IEC 62053-22 class 0.5s
Measure 18 single-phase or 6 three-phase circuits simultaneously
SnapOn CT technology reduces polarity errors as well as installation & maintenance times
8GB of non-volatile memory for storing energy & power quality data
Support for multiple industrial protocols & interfaces
Combines easy remote meter access with industry-leading security features
AcuRev 2100 Overview
Our Next-Generation
The AcuRev 2100 is a multi-circuit submeter engineered for quick installation in high-density environments. Featuring SnapOn CT technology & built-in WEB2 communications for industry-leading protocol support, our next generation submeter is ideal for commercial, industrial, and multi-tenant energy management systems.
Choose a Current Input
The AcuRev 2100 Series can monitor loads ranging from low-amperage circuits to incoming building mains or other high-amperage services and is pre-configured with one of two available current transformer input options. Determine which CTs are right for your project then choose a current input option: mA (80 or 100mA) or mV (333mV or Rogowski).
Select a Communication Option
Option Modbus-RTU over RS485 is standard on every AcuRev 2100 meter. Or choose to upgrade to advanced, interoperable communication options by adding the built-in WEB2 communication module which features dual Ethernet ports, WiFi, Modbus-TCP, HTTP, BACnet-IP, SMTP, SNTP, SNMP, and more.
Choose Optional Accessories
The AcuRev 2100 is ready to adapt to your installation: Customize your meter with helpful accessories such as an RS485 adapter for easy USB communications or an IP67 Wall Mount Enclosure for additional defense in harsh environments. Or, take protection to the next level with a pre-wired, pre-configured AcuPanel for fast, error-free installation. Each accessory is specifically designed for the AcuRev 2100 submeter.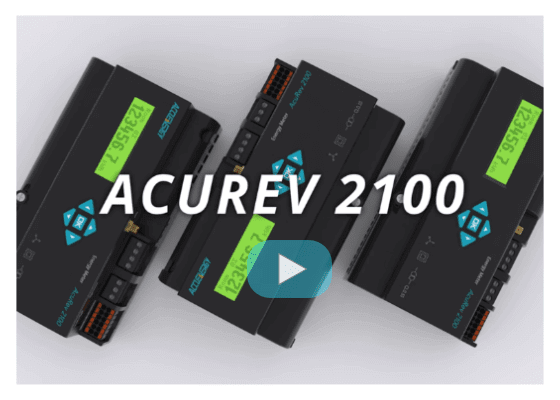 AcuRev 2100 Models
AcuRev 2100

Application
Revenue-grade, multi-tenant submetering & billing
Metering
Energy, Time-of-Use, Power Demand, Current Demand, Real-Time Metering, & Power Quality
Data Logging
8MB standard
8GB with WEB2 option
Time-of-Use
Power Quality
Current Sensing Input
Choose from: mA (80/100mA) or mV (333mV or Rogowski)
Digital Input
18
Digital Output
6
Relay Outputs
2
Application
Revenue-grade, multi-tenant submetering & billing
Metering
Energy, Time-of-Use, Power Demand, Current Demand, Real-Time Metering, & Power Quality
Data Logging
8MB standard
8GB with WEB2 option
Time-of-Use
Power Quality
Current Sensing Input
Choose from: mA (80/100mA) or mV (333mV or Rogowski)
Digital Input
18
Digital Output
6
Relay Outputs
2
AcuRev 2100 Features

Data Logging
With the WEB2 option, the AcuRev 2100 features an industry-leading 8GB of non- volatile memory for logging real-time energy data, power quality information, and I/O data. Metered data is captured up to ever 50ms while instataneous, maximum, minimum, and average consumption are logged for each interval. Logged information can be retrieved via Serial connection or by Ethernet in a variety of formats for historical trending & analysis.

Dual Ethernet Ports & WiFi
The optional, built-in dual Ethernet ports plus WiFi connectivity provide ultimate flexibility for both local and remote monitoring. Paired with a wide range of industry-standard protocols including Modbus, BACnet, SNMP, HTTPs and more, the AcuRev 2100 Series submeter offer easy integration and extensive, interoperable data communications in any multi-point submetering ecosystem.

SnapOn CT Connectors
Provisioned for easy connection to current transformers equipped with user-friendly SnapOn technology, the AcuRev 2100 submeter is designed to expedite installations and streamline modifications to minimize interruptions where continuous monitoring of electrical parameters is critical. Innovative SnapOn connectors reduce polarity erros as well as installation and maintenance times.

Multi-Protocol Support
Adapt to any installation: With the optional, built-in WEB2 module equipped, the AcuRev 2100 is capable of supporting a wide range of industrial protocols including Modbus TCP/IP, BACnet IP, SMTP, HTTP/HTTPS Post, FTP & NTP, SFTP, SNMPv3, and RSTP. Industry-leading security protects the encrypted HTTPS web server, ensuring tough protection against unwanted data access.

Input/Output (I/O)
The AcuRev 2100 submeters are engineered with a variety of flexible I/O options for easy integration with other devices or control processes. 18 digital inputs (dry contacts) can count pulses from water meters, gas meters, or other pulse output devices for a comprehensive energy management solution. In addition, the six digital outputs are used to send pulses to an energy management system while the two relay outputs can be configured for essential alarms.

Remote Data Access
Get access to your data anytime, anywhere in the world, through the powerful, user-friendly web interface. View device status or configuration settings though a web browser without installing any software. Monitor data in real-time in both tabular and graphical formats, view harmonics data including voltage and current waveforms, or set alarm notifications for critical submetering parameters.
AcuRev 2100 Solutions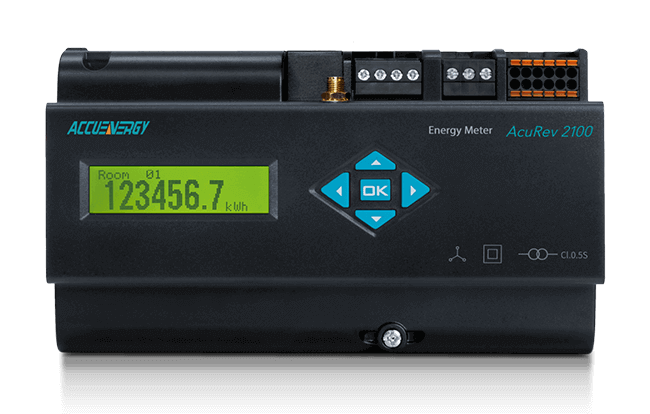 WiFi
Access metered data wirelessly.
Compatible with a
range of industrial protocols.
18 Single-Phase Circuits
Improve installation times
& reduce errors using innovative
SnapOn CT technology.
2 Relay Outputs
Setup alarms and receive
notifications when thresholds
have been exceeded.
18 Digital Inputs
Dry contact inputs can monitor
switch status or count pulses
from water or gas meters.
Dual Ethernet
Dual Ethernet ports offer
unparalleled communication
& daisy-chain connection.
Serial Port
Supports industry-standard
Modbus-RTU via RS485
communication protocol.
1
WiFi
Access metered data wirelessly. Compatible with a range of industrial protocols.
Built-In WEB2 Web Interface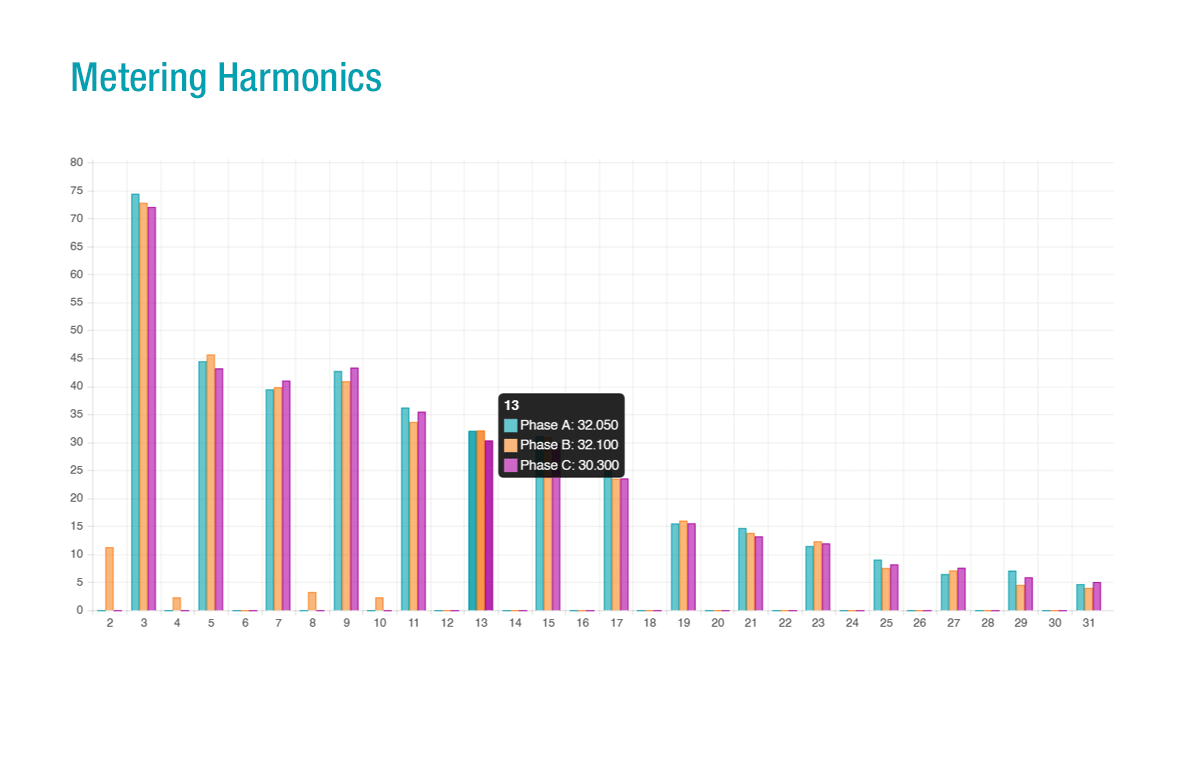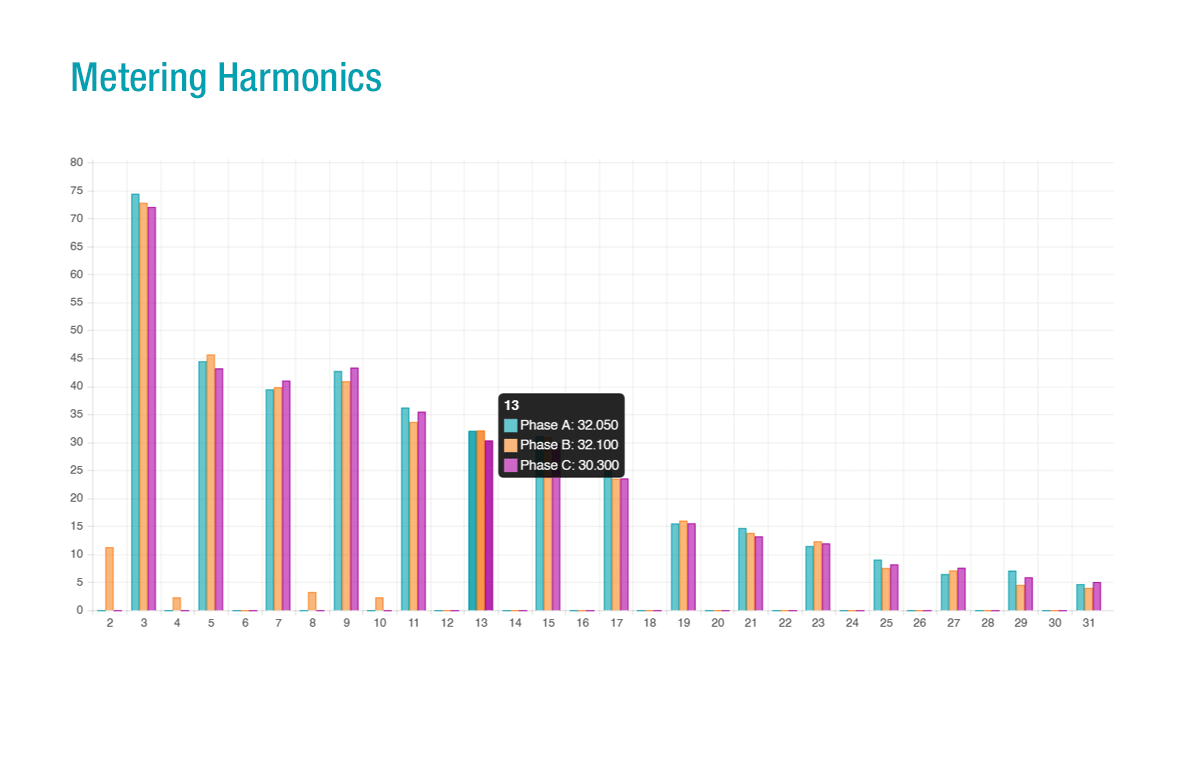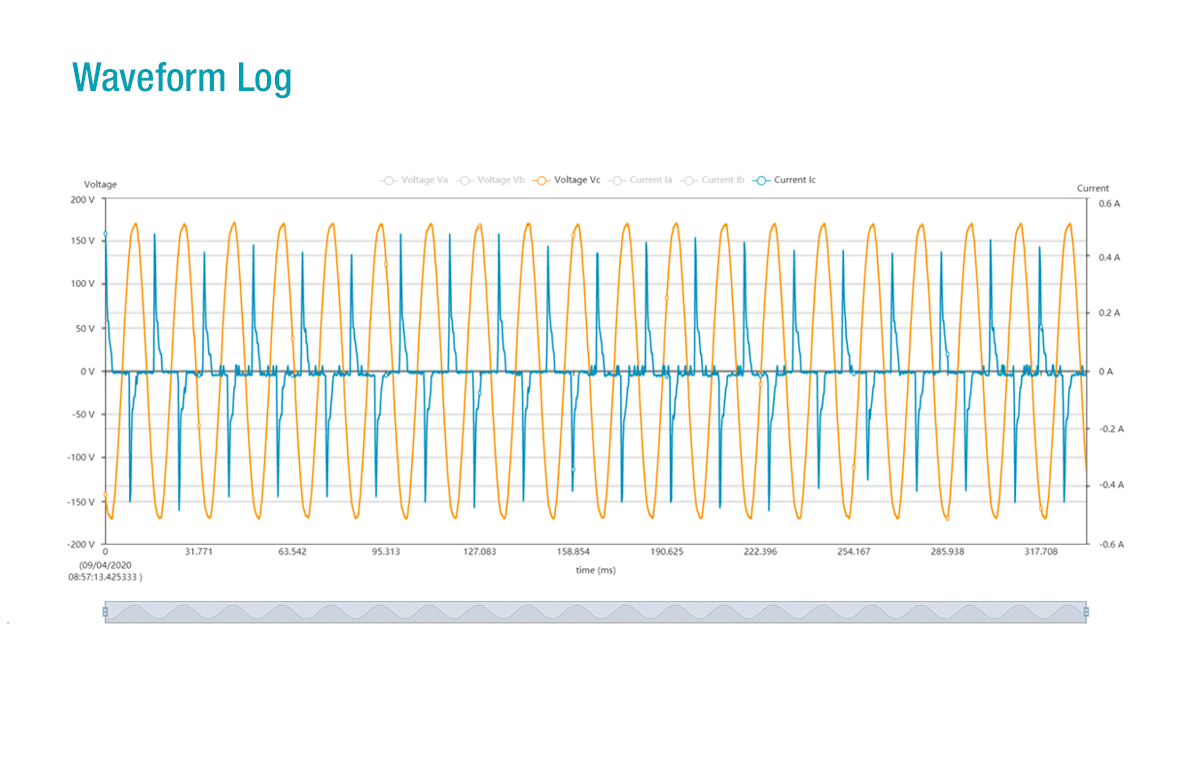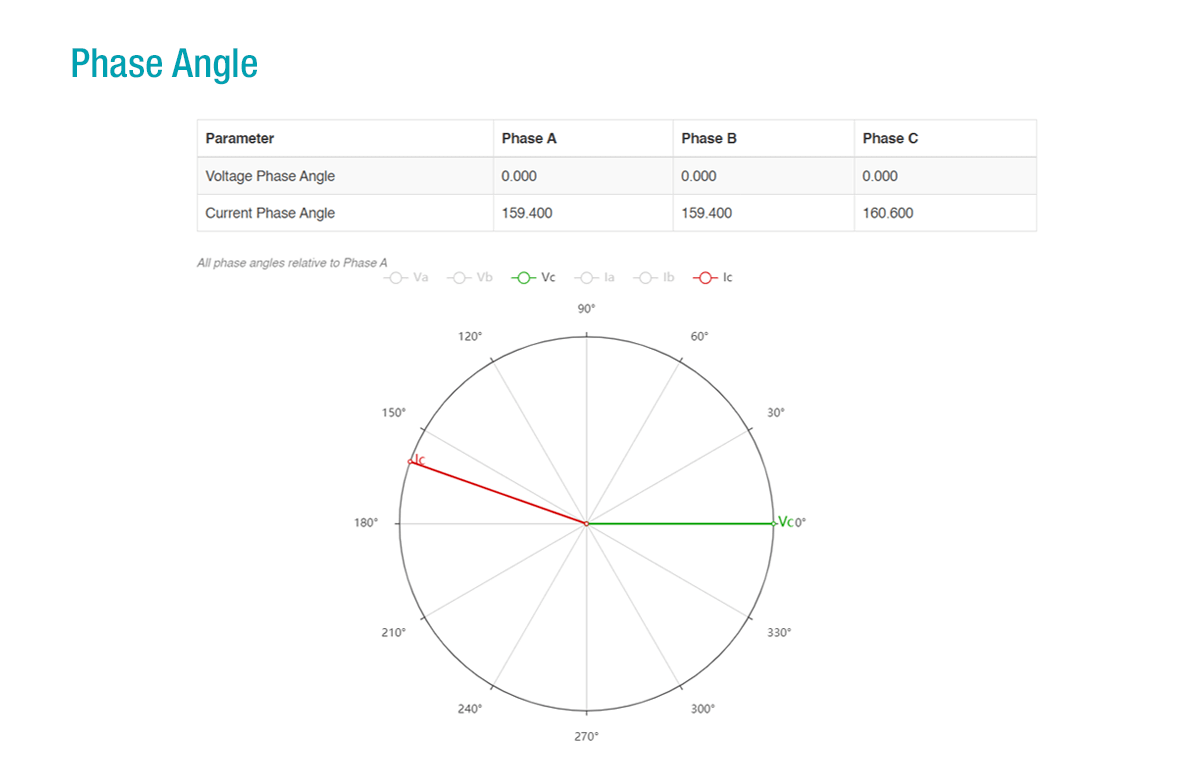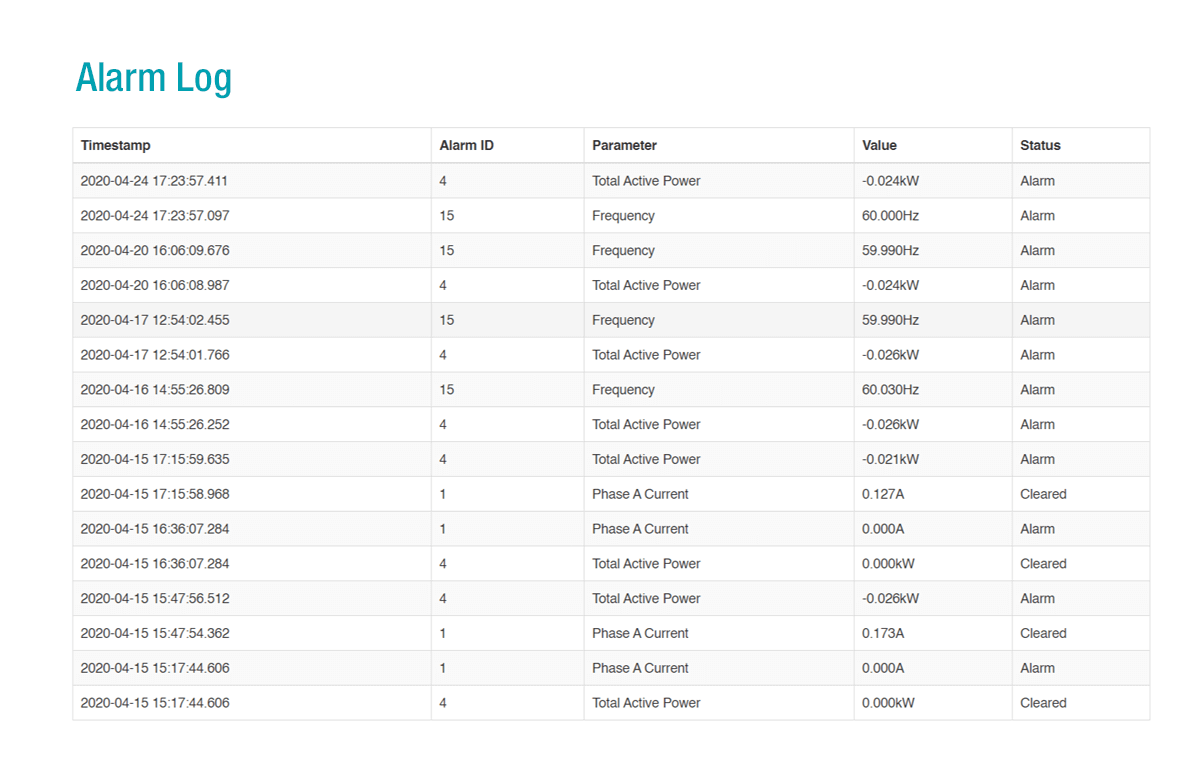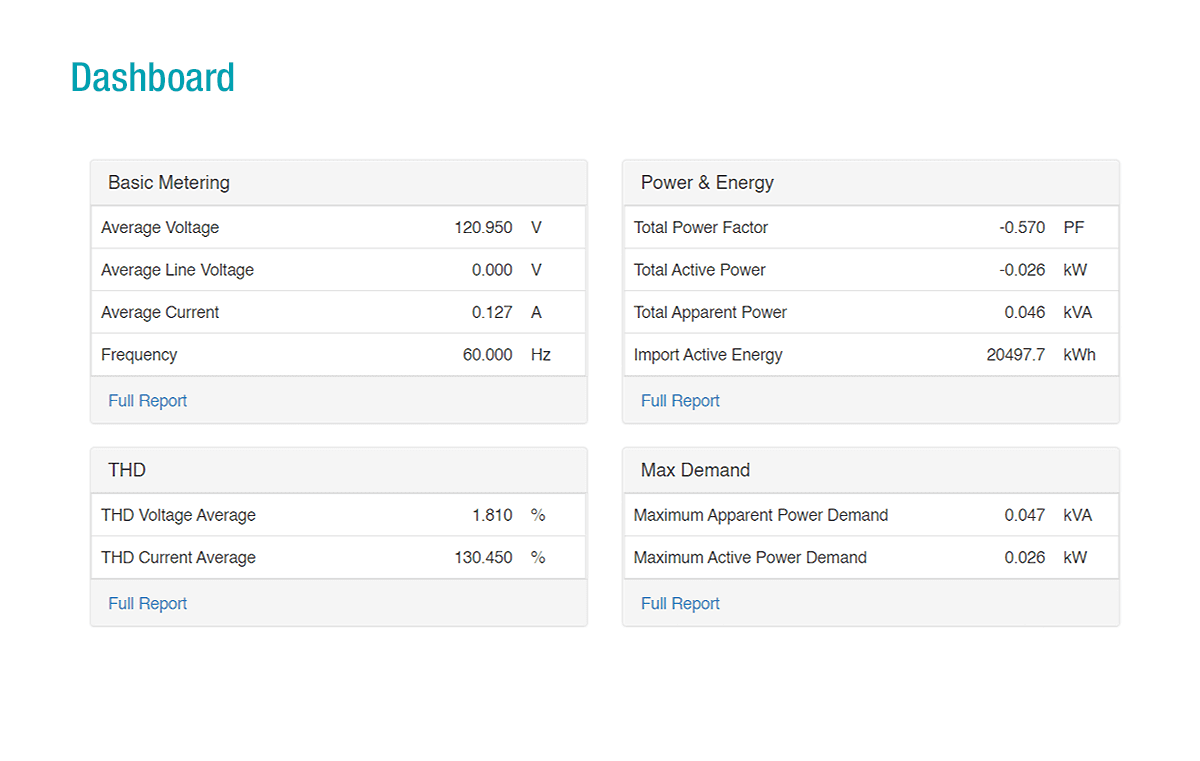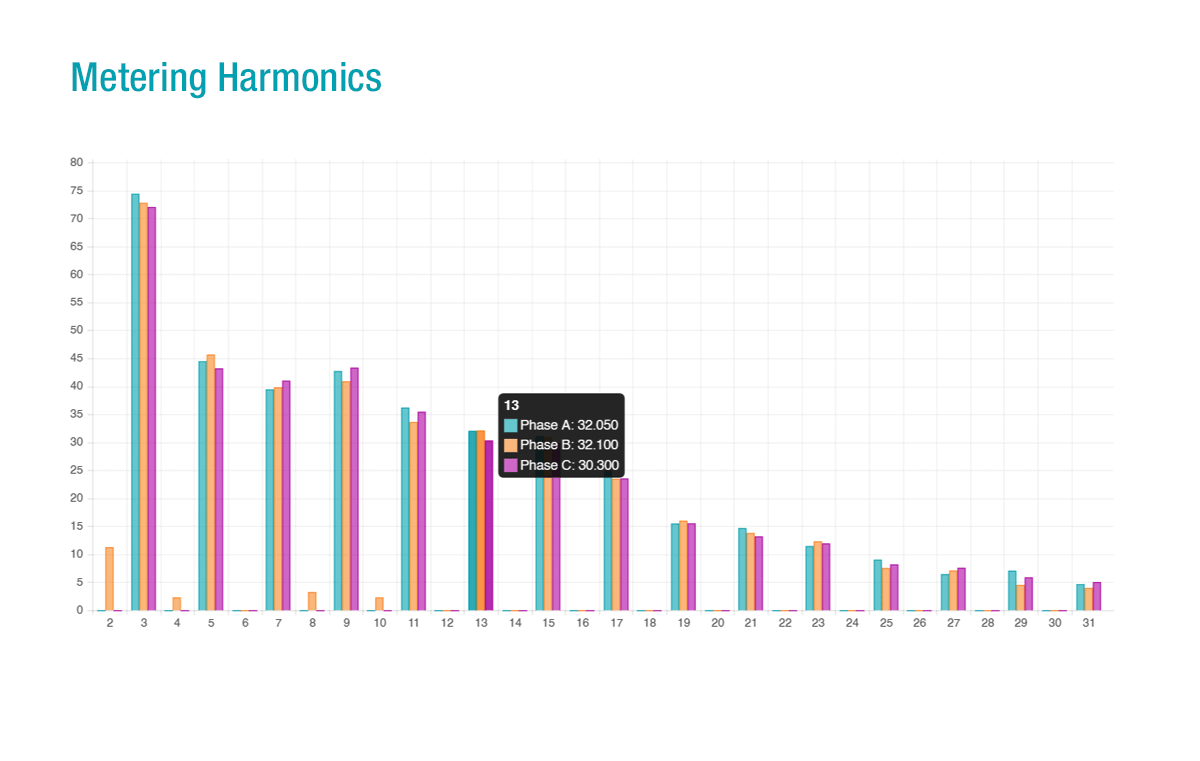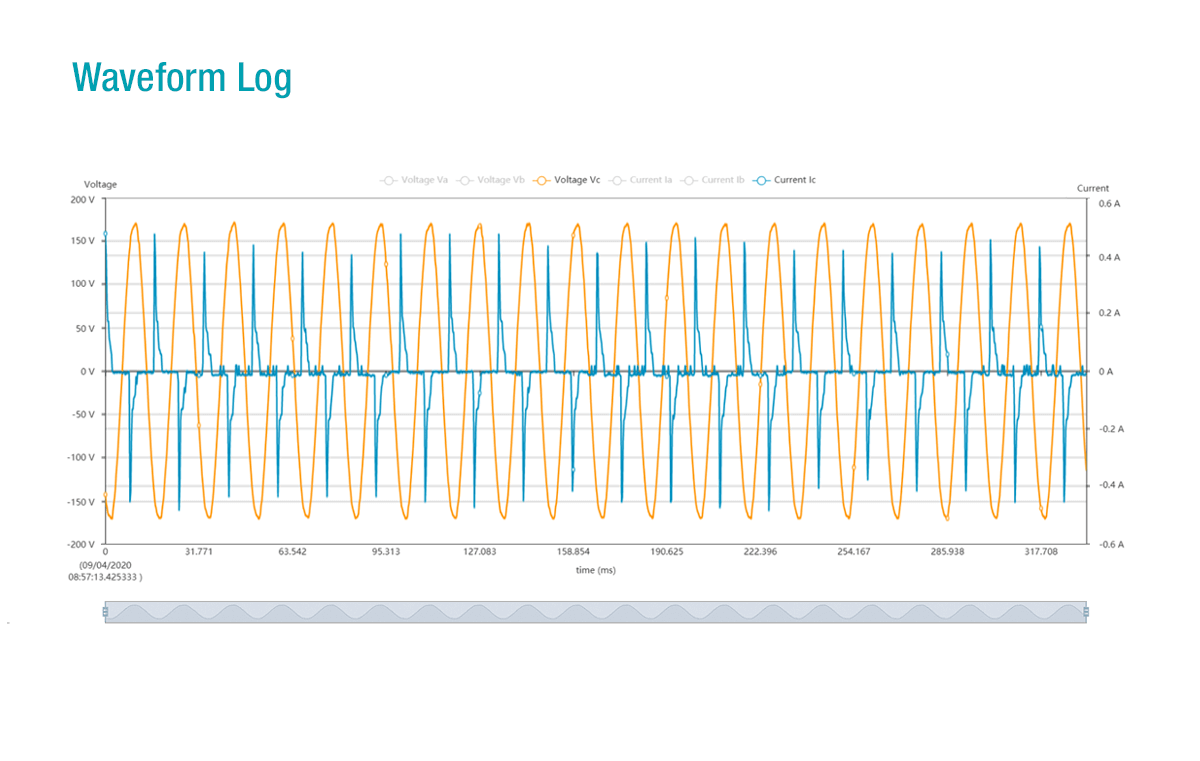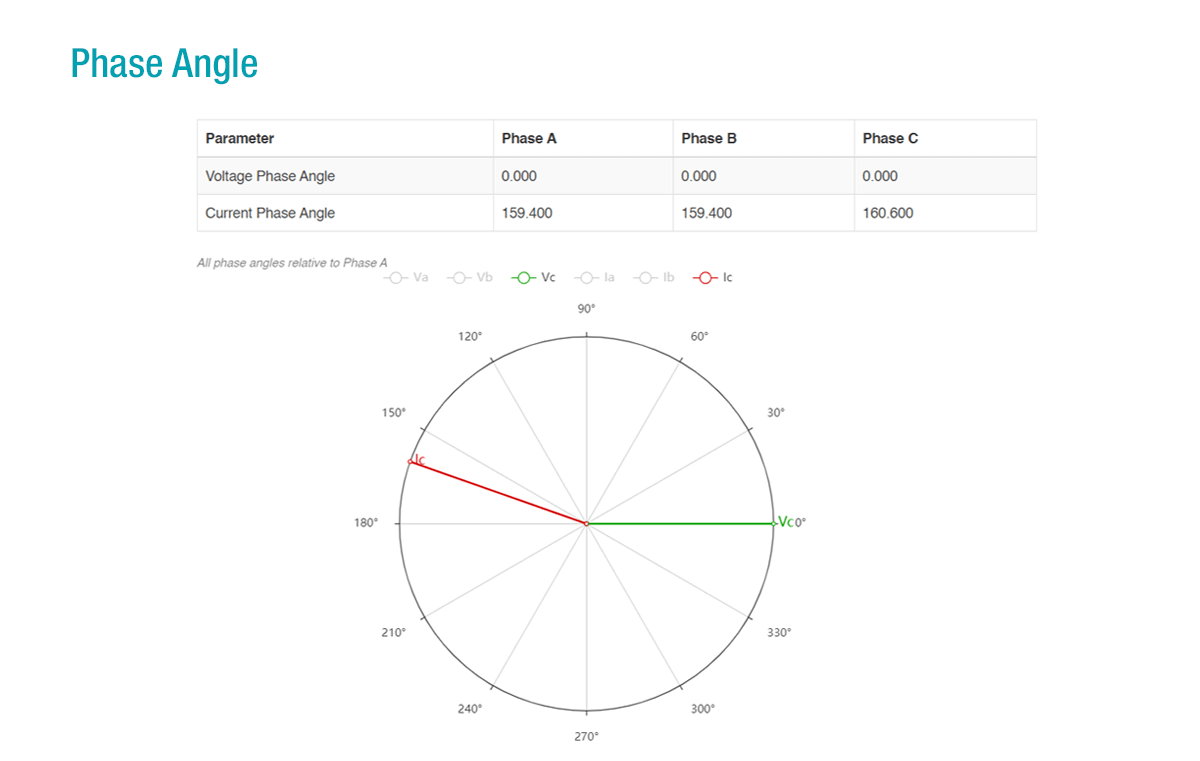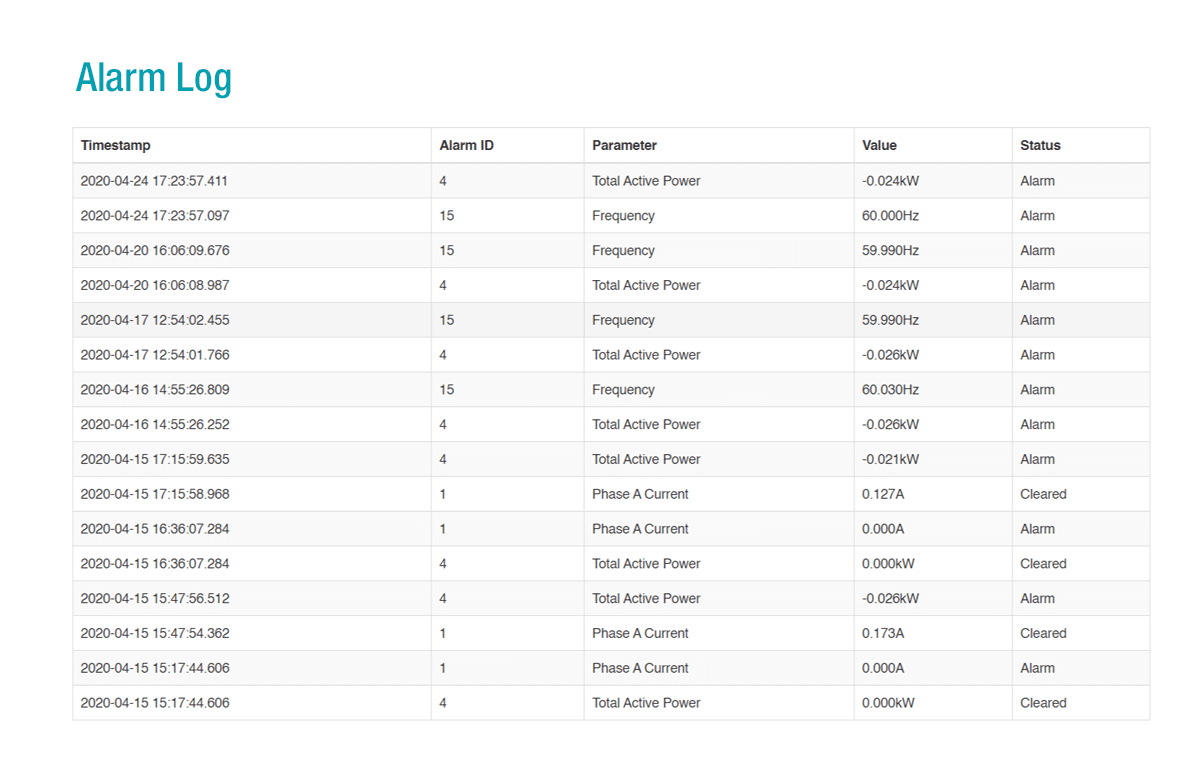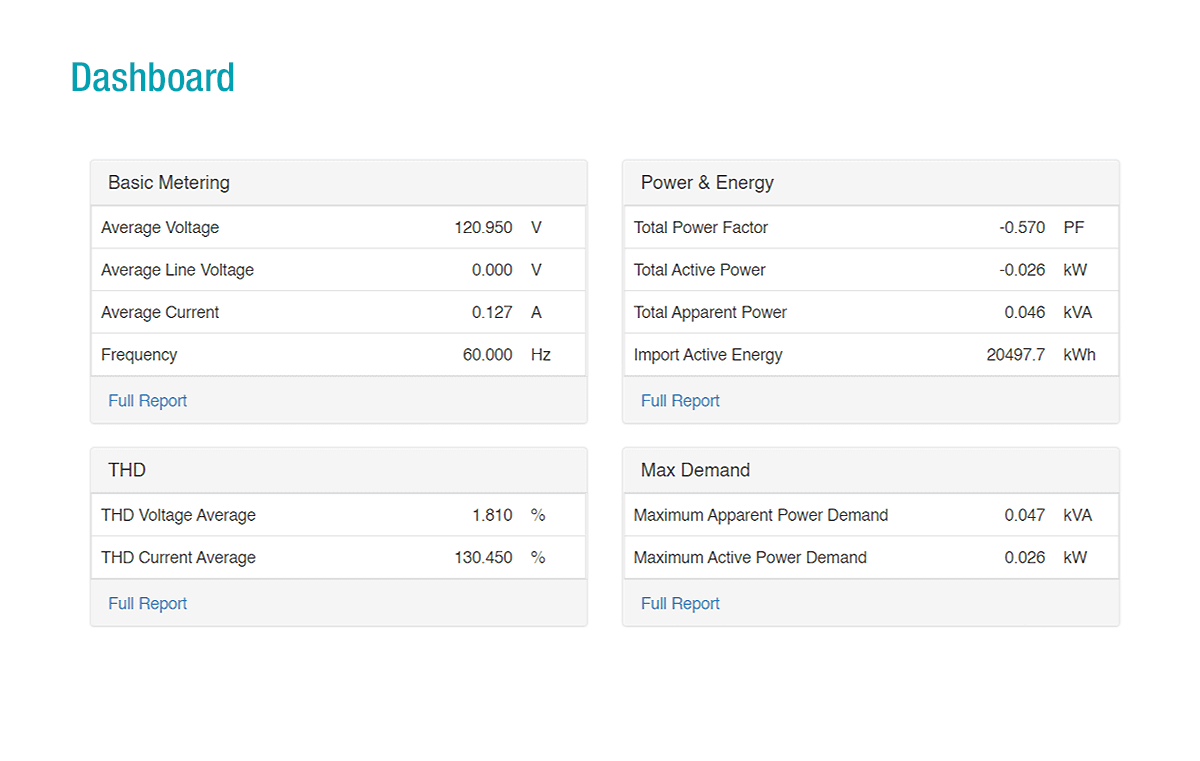 Access Data Anytime, Anywhere in the World

Remote Access
Take a deep dive into energy data anywhere, anytime. Access the interface with a web browser to view & configure your submetering devices. No software needed.

Trend Log
Monitor real-time data in tabular or graphical format. Choose between different energy parameters or time periods for analysis and troubleshooting.

Harmonics Detection
Uncover power quality issues by viewing voltage & current waveforms. The harmonics view includes vital insight for each phase angle every 15 seconds.

Two-Tier User Control
Robust administrative settings give you full control. Energy managers can provide read-only access access without compromising the security of sensitive energy data.
AcuRev 2100 Accessories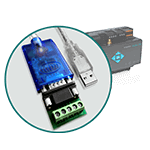 USB Converter
This professional-grade, plug-and-play USB to Serial RS485 Converter is compliant with both USB 1.1 and 2.0 standards and is designed to provide a convenient, reliable USB connection to the AcuRev 2000 Series multi-circuit submeters and other serial devices. It requires no external power supply and provides both surge and static electricity protection.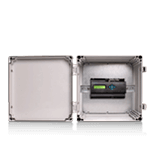 IP67 Wall Mount Enclosure
This enclosure offers a secure wall mounting option for the AcuRev 2100 Series submeters and other DIN rail mountable devices. The enclosure is IP66/67 rated to ensure durability and is equipped with a steel mounting plate to facilitate flexible installation of DIN rail to suit a wide range of device mounting configurations.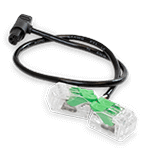 Extra SnapOn Connectors
The AcuRev 2100 is supplied with 20 SnapOn CT connector heads that plug directly into the meter. Order extra connectors to outfit additional current transformers or keep a supply on-hand as replacements.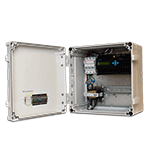 AcuPanel
The AcuPanel is a convenient pre-configured, pre-wired solution that is ideal for situations where installation inside an electrical distribution panel is not an option or in harsh environments where additional protection is needed. The factory pre-wiring will greatly save installation time and reduce frustrating wiring errors.