Mouseover to zoom-in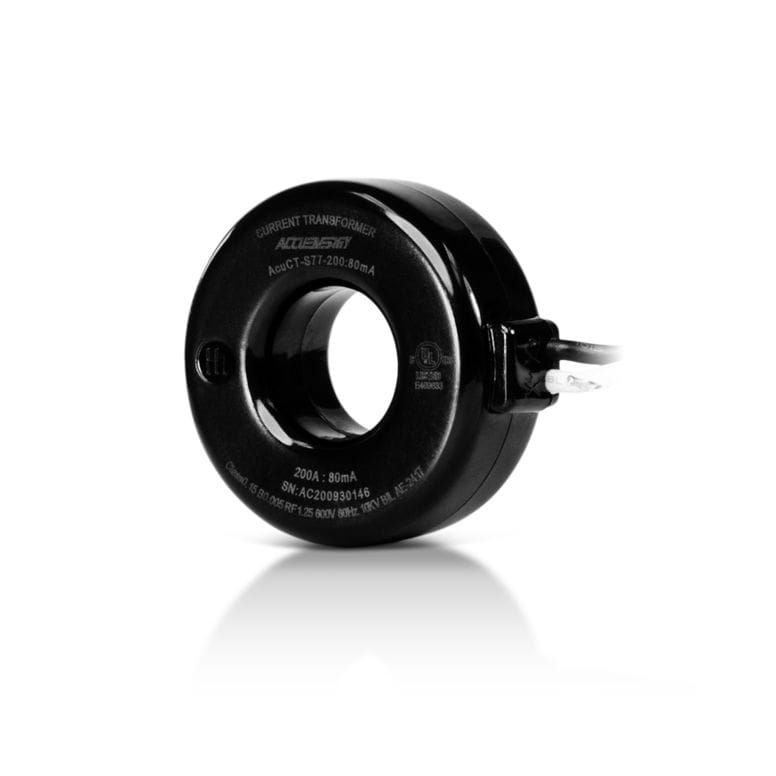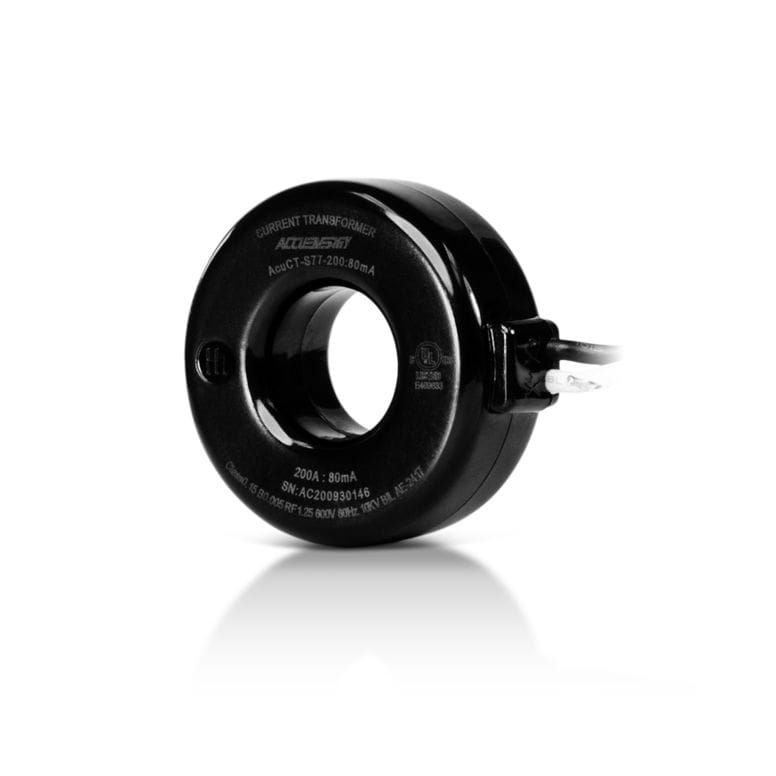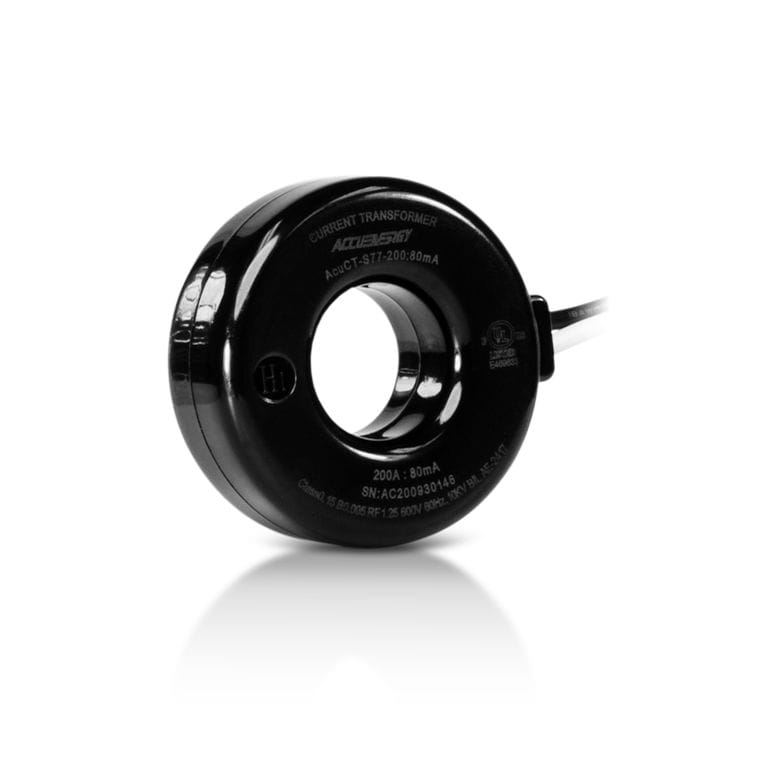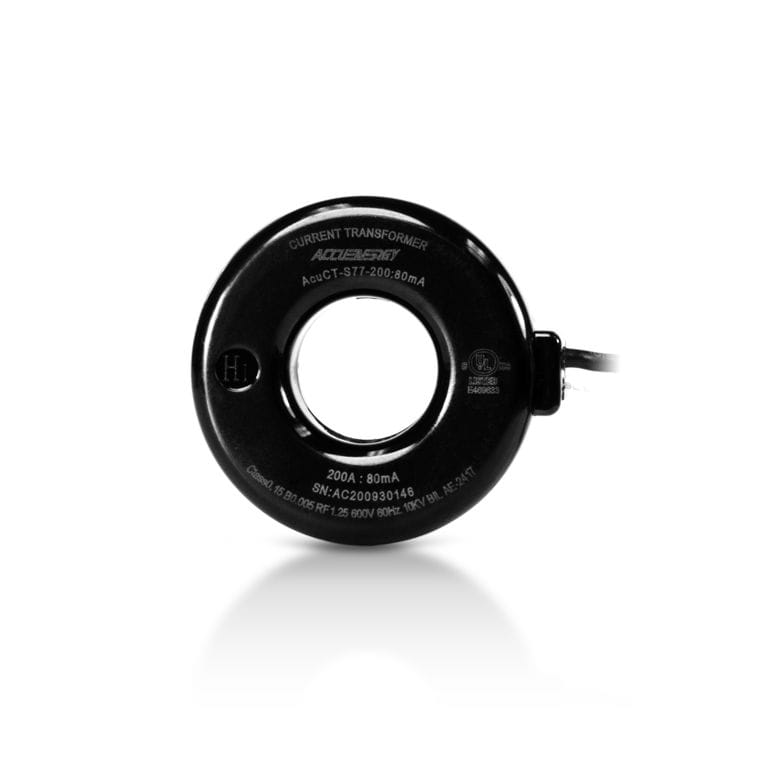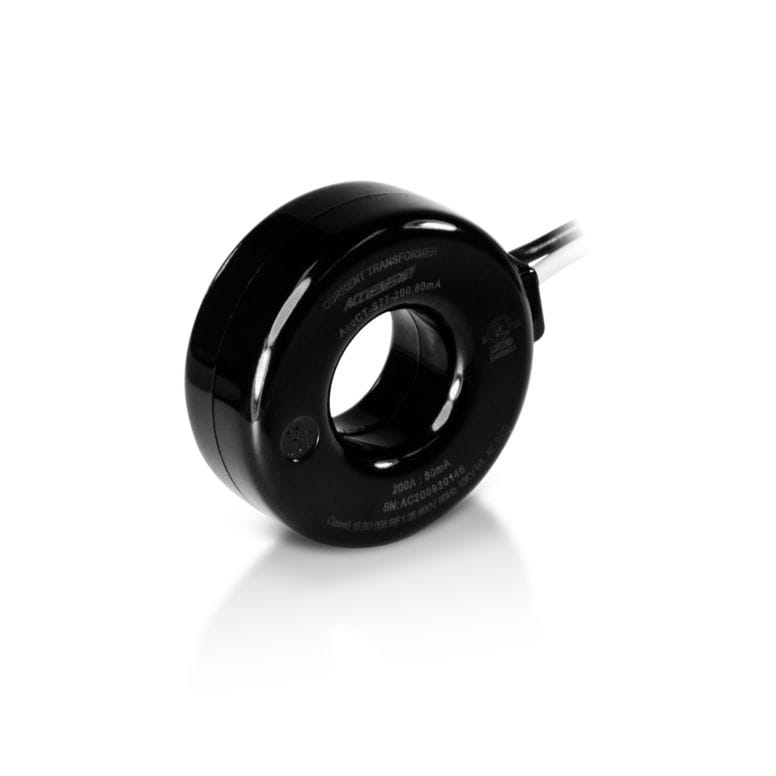 High Accuracy Solid-Core Current Transformer
The AcuCT S77 is a Measurement Canada approved solid-core current transformer that features industry-leading 0.15% accuracy. Compact and cost-effective, the AcuCT S77 is specifically designed for power and energy meter installations that require exceptionally accurate signal transformation, such as revenue or billing applications. The rugged solid-core design ensures reliable performance, even within harsh environments.
Accuracy class: 0.15%
Current input: 100A or 200A
Choose from 80mA or 100mA rated output
Solid core design for superior accuracy & performance
Measurement Canada Approved
UL2808 Listed, 61010-1, & CSA 22.2"
About AcuCT S77 Series
What is a solid-core current transformer?
A solid-core current transformer is designed with a permanent closed core. Sometimes called a "toroidal" or "donut" current transformer, the solid-core design makes this type of current transformer extremely accurate and they are often selected for revenue-grade applications, particularly for installations in new construction. Because the core is sealed against dust or debris, durable solid-core CTs can often out-perform other sensors in challenging settings.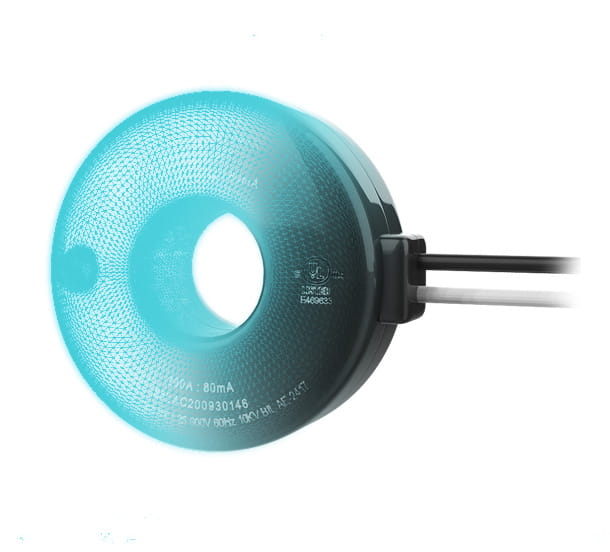 AcuCT S77 Models
AcuCT-S77

Input Ratings

Output Ratings

Accuracy

Window Size

Lead

Certification

100A
80mA, 100mA
0.15%
0.77"
1 feet
UL Listed
200A
80mA, 100mA
0.15%
0.77"
1 feet
UL Listed