APPLICATION
OVERVIEW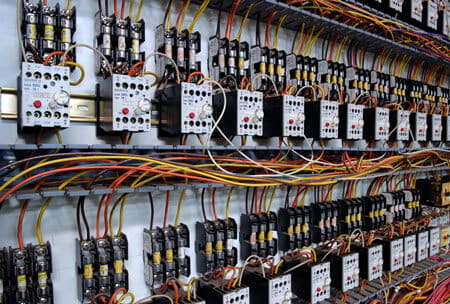 Branch circuit metering, or dense circuit metering enables users to meter multiple circuits together in close proximity. This form of metering offers a refined, granular view of how energy is consumed over multiple circuits in a home or building.
Branch circuit monitoring is typically found when an application calls for the monitoring of individual circuits, rather than the whole panel such as HVAC systems. This method allows for segregation of multiple users, tenants or devices.
Accuenergy meters are capable of metering branch circuits through the use of a single meter without sacrificing the accuracy or integrity of each individual measurement. These meters offer a variety of communication features that provide ease-of-access to readings and reporting.
Visit the Application Products information below for more information on Accuenergy's line of Branch Circuit Monitoring systems.
APPLICATION
INDUSTRIES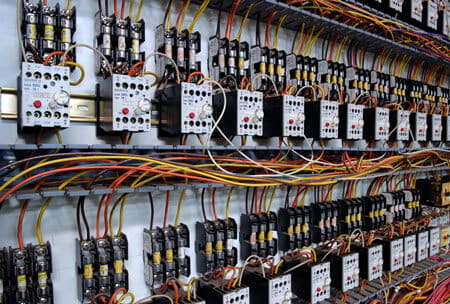 Energy Service Companies
ESCO's can aid their clients in the deployment of branch circuit solutions. This allows commercial, industrial and even residential facility managers the capacity to monitor their energy consumption at a granular level. Common branch circuit metering applications include metering HVAC systems, common loads, individual tenants, or even individual pieces of equipment.
Commercial
Commercial buildings often have diverse energy needs, making it important to understand the energy profiles of these individual systems at a granular level. Branch circuit monitoring allows commercial facilities to monitor individual systems like HVAC, individual tenants, open meeting spaces and more.
Industrial
Industrial and manufacturing facilities typically have massive energy needs, for this reason it's important that facility managers and engineers understand their energy needs in greater detail. Branch circuit monitoring allows industrial facilities to meter individual circuits, common loads, and even individual pieces of manufacturing equipment. This level of detail provides the data needed to truly understand their energy usage.
Public
Public facilities like schools and community centers often find their primary energy consumption in HVAC systems. Branch circuit monitoring allows these facilities to directly monitor the specific energy needs of HVAC systems, individual circuits, or even single rooms. This layer of detail gives facility managers the data necessary to truly understand their energy needs.
Datacenters
Datacenters require a lot of energy to keep their systems running effectively. Primary energy demand is typically found in cooling systems, servers, and high power computing. The ability to monitor the demands of these specific systems offers better visibility to the energy demands of the facility, this information can then be used profile the energy demand of individual systems and even to detect inefficiencies.
Original Equipment Manufacture
OEM's can take advantage of metering technology to integrate branch circuit monitoring features into their product. With this built in functionality they can leverage the benefits of monitoring individual circuits, loads, tenants and even equipment.
APPLICATION
ARTICLES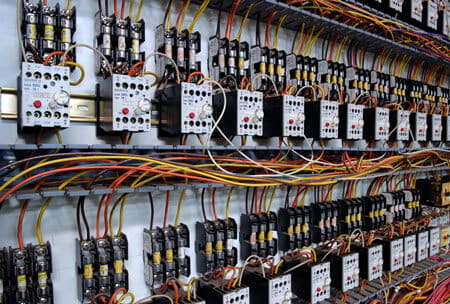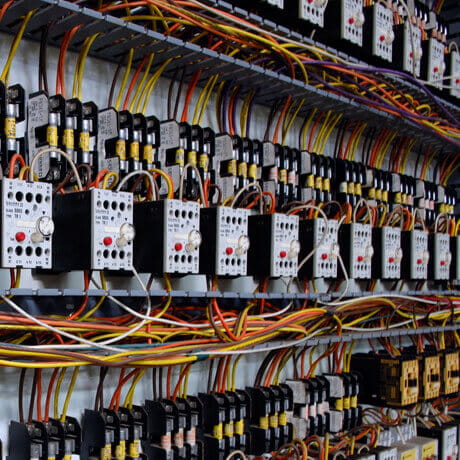 Application: Branch Circuit Monitoring
Branch circuit metering or dense circuit metering is a form of monitoring multiple circuits together in close proximity. This allows for the segregation of multiple users, tenants, or devices with the convenience of using a single device while maintaining the integrity of each individuals measurement.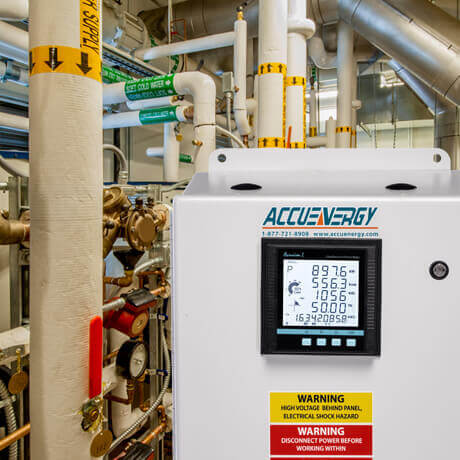 Application: Metering HVAC Systems
HVAC systems typically account for the largest energy cost in non industrial buildings, metering this consumption can illuminate valuable data as a component of larger building studies or in an attempt to reduce energy costs.
APPLICATION
PRODUCTS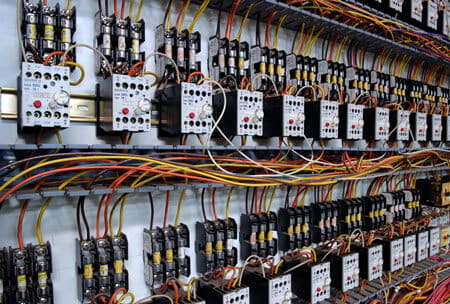 AcuRev 2000 Multi-Circuit / Multi-Tenant Meter
Designed for multiple tenant metering the AcuRev 2000 offers lower per-tenant cost of deployment.
AcuRev 1310 Multi-Circuit / Multi-Tenant Meter
Featuring a DIN-rail form factor that allows quick and simple installation with minimal space required.