Utility Billing Software – AcuCloud
Utility Billing Software
Comprehensive utility billing is a key component to successful tenant management and ensures proper accounting for all building utilities and services. Instead of implementing a flat rate billing scheme, tenants are accurately billed for true utility consumption. AcuCloud accommodates special billing requirements such as tariff rates, taxes, fees, or other arrangements to create a custom, professional-grade invoice for each tenant. The data collection and billing processes are automated, eliminating time-intensive, manual meter reading, data entry, and other complex tasks.
AcuCloud EMS Platform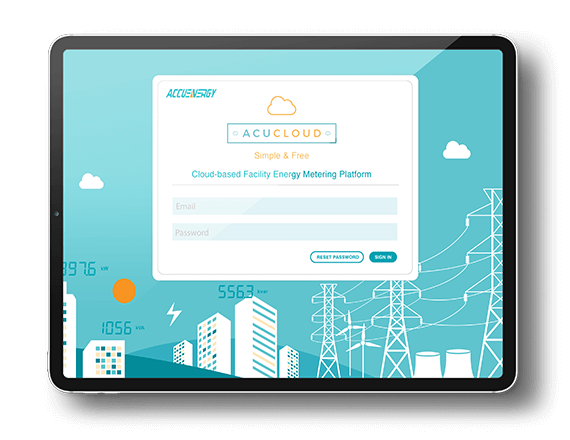 Automatically Generate Invoices and Send via Email
Manual energy data collection and utility billing is labor-intensive and can introduce unintended, costly errors. The AcuCloud utility billing solution automates both processes and creates custom, professional grade invoices based on local rates structures that are personalized to suit any tenant scenario. Utility bills based on revenue-grade, precision data are processed automatically, eliminating mistakes and saving time.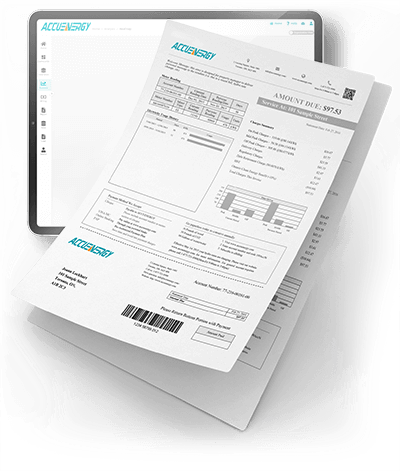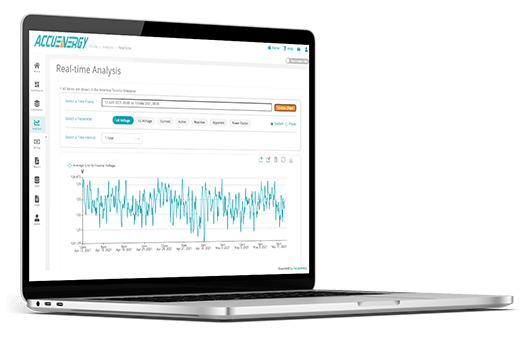 Powerful Validation,
Estimation, & Editing (VEE)
Network disruptions, technology failures, or oversight can lead to data loss or interruptions that require corrective action. Prompt attention to gaps in the critical energy data used for utility billing or revenue applications is essential. The AcuCloud utility billing software solution includes an algorithm based on industry best-practice and powered by machine learning to predict and authenticate all energy data based on historic usage patterns, weather, and other data. Our proprietary approach ensures that utility billing is always timely and accurate.
Flexible Tenant Billing
Easily adapt to match any unique billing scenario
Straightforward kWh Consumption
Designed for residential or commercial utility billing, calculate simple utility consumption for a typical billing cycle or for custom intervals. Specify kWh charges to match local utility rates and include surcharges, taxes, or fees to correspond to the utility billing requirements in your area.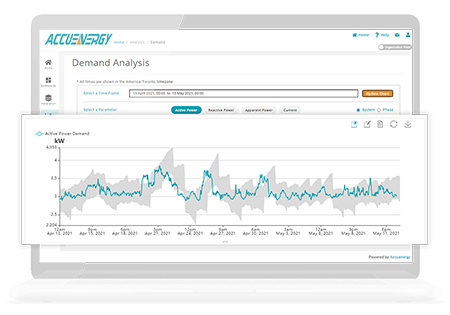 Time-of-Use Rate Structures
Time-of-use (or TOU) rates vary the cost of electricity throughout the day as an incentive for customers to reduce their energy consumption during peak hours, such as the evening, and shift high-energy activities to hours when demand is the lowest. AcuCloud utility billing software can be tailored to match comprehensive time-of-use schedules that match any utility's requirements.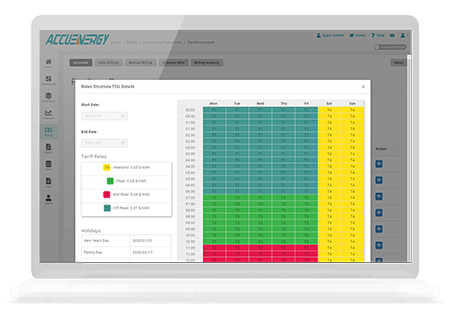 Utility billing for Individual Tenant Spaces
Designed for buildings where a large tenant space is broken down into individual rooms, like a residence hall, AcuCloud utility billing software can automatically monitor consumption and create invoices for each tenant based on monthly utility consumption. Monthly charges can be split among tenants to suit a variety of custom requirements.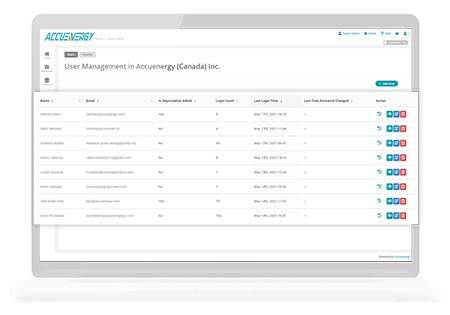 Invoicing for Mixed Use Buildings
Facilities that combine residential and commercial units have complex requirements that include multi-layered utility rates based on tenant type, unique fee structures, and other variables that need to be accounted for each month. Divide a facility by property type and provide an accurate invoice to each tenant that includes charges for multiple utilities, taxes, delivery charges, and more.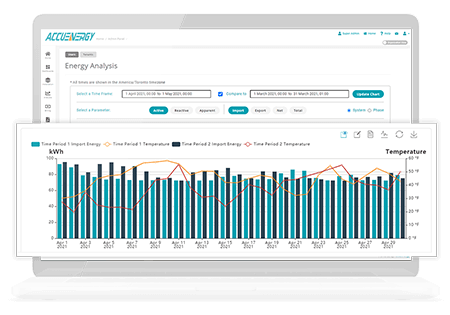 Invoice for Multiple Utilities
In addition to electricity, AcuCloud utility billing software can accurately incorporate charges for multiple utilities like water, sewer, or gas. Easily configure for single or two-tier systems with adjustable rates, custom threshold amounts, taxes, fees, or other changes. All utilities are combined into a single, professional invoice.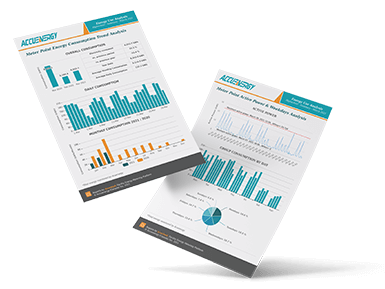 Two-tier access. One for tenants and one for property manager/owner
With two-tier access, user profiles can either be configured for read-only access or granted administrative privileges for unlimited access to all tools and data. An unlimited number of user profiles can be added to AcuCloud utility billing software at no additional charge.
Tenant-level access can also be granted for easy, self-service tracking of ongoing consumption or for help with billing questions.

Create tenant accounts with access to real-time energy consumption and billing history.

Provide tenants with powerful tools to help them better understand their energy habits.

Promote efficiency by allowing tenants to compare their energy consumption with other tenants in the building.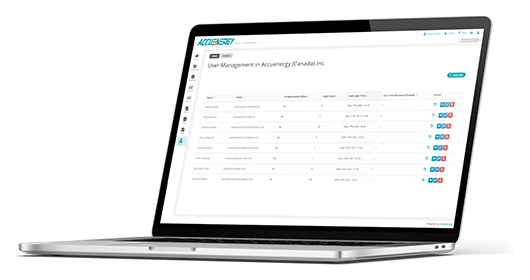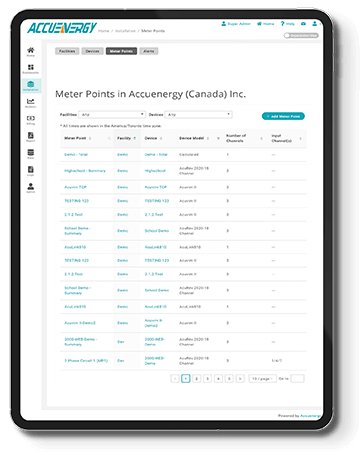 Works with Any Power Meter
AcuCloud utility billing software provides straightforward compatibility with all Accuenergy power and energy meters. In addition, the software is device-agnostic and can support any power meter on the market, regardless of manufacturer.
If you have a meter you wish to integrate with the AcuCloud system, contact Accuenergy for instructions on how to get started.
Pricing Plan
AcuCloud meter point plans offer organizations the most versatile options available. Choose any plan combination to suit your installation requirement. Each plans offer an unlimited number of metering points to allow organizations to scale up projects at any time.
STEP 1:

Choose an Organizational Tier

The organizational tier will determine the configuration of the dashboard, which analysis and reporting tools are available, and custom branding options.
AcuCloud
LIGHT
Select AcuCloud LIGHT Plan
NEXT STEP: Add A Metering Point Option
AcuCloud
LIGHT

Plan Selected
AcuCloud
PLUS
Select AcuCloud PLUS Plan
NEXT STEP: Add A Metering Point Option
AcuCloud
PLUS

Plan Selected