Mouseover to zoom-in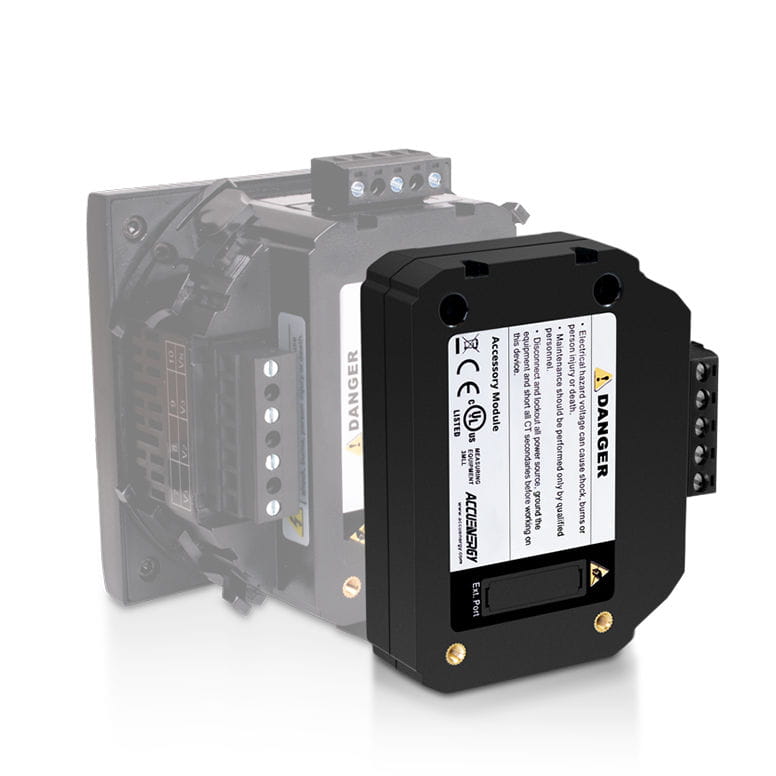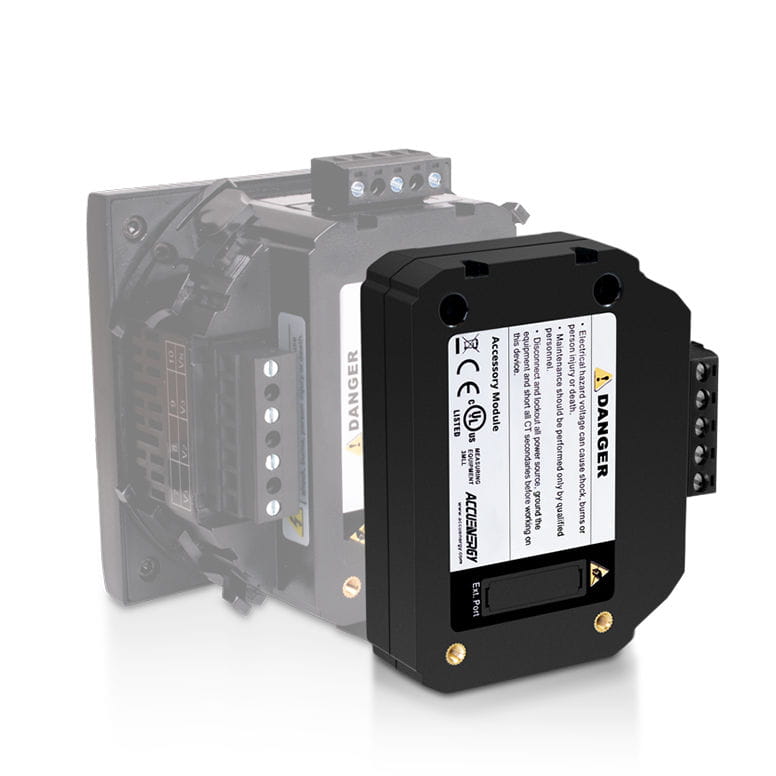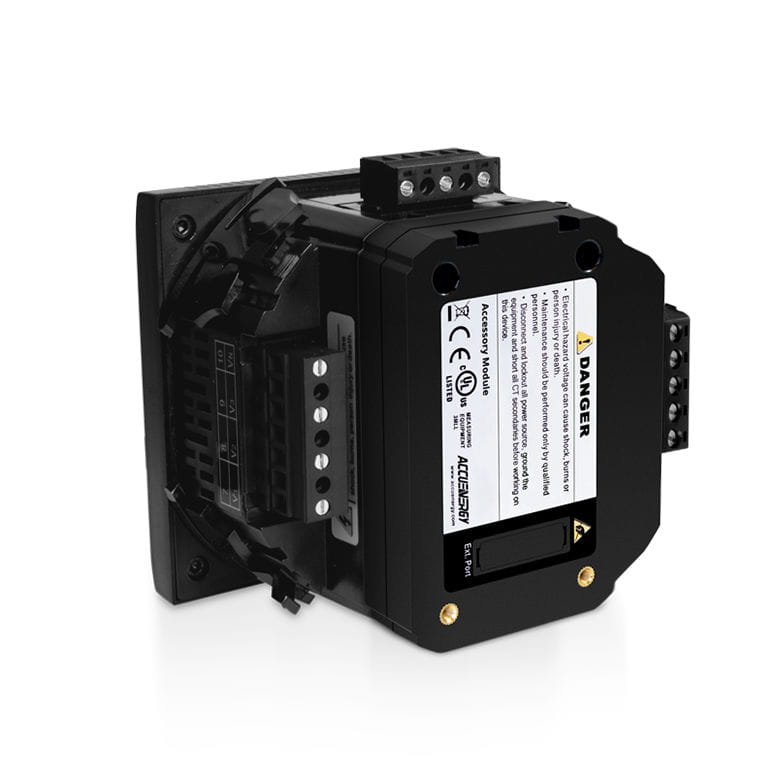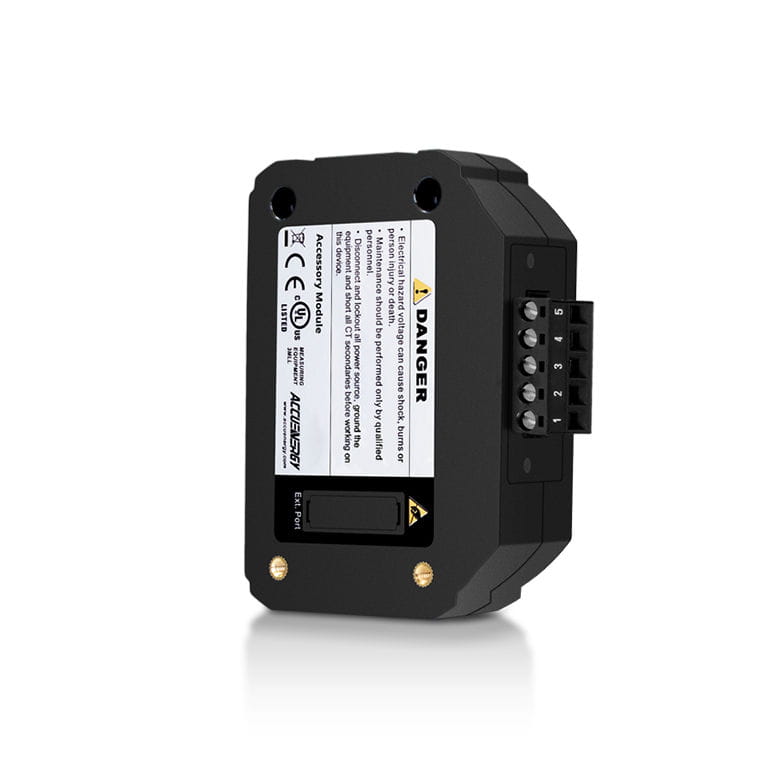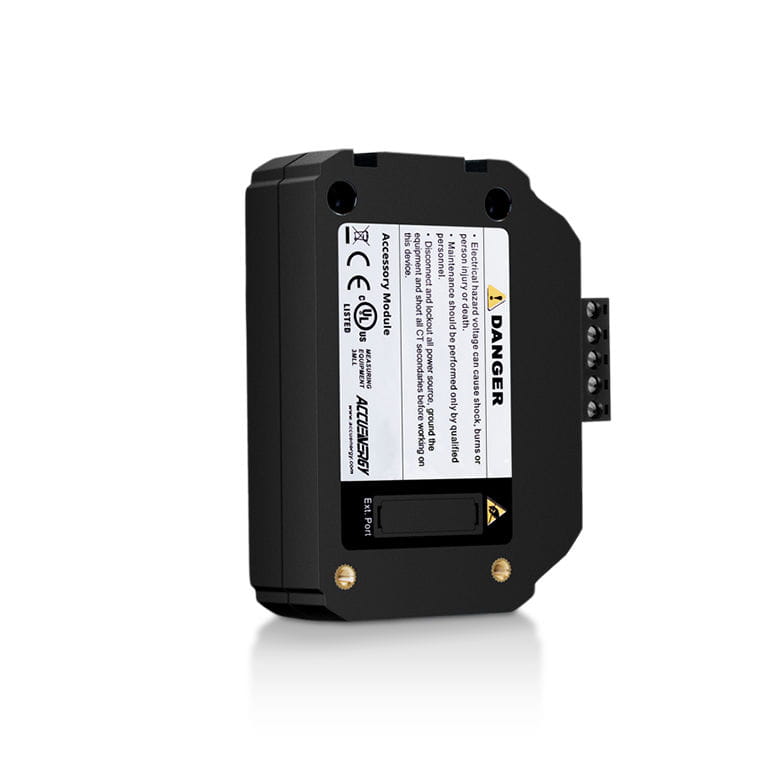 BACnet MS/TP Power Meter
AXM-BMS Communication Module
Designed for the Acuvim II power meter, the AXM-BMS communication module enables BACnet MS/TP protocol over RS485 serial port for straightforward meter integration into building automation and control networks. The BACnet MS/TP module is a cost-effective metering solution that provides real-time energy data that is essential to efficient building operation.
Designed exclusively for use with the Acuvim II Series power and energy meters
Uses BACnet MS/TP protocol to provide real-time energy data to building automation and control systems
Communicates over an RS485 physical layer
Quick module installation for easy field upgrades
Supports 56 predefined objects for tracking a variety of measurements
AXM-BMS Overview
Designed for Acuvim II Series
Add BACnet MS/TP protocol over RS485 to the Acuvim II Series energy meters with the AXM-BMS communication module. Essential for building automation and control systems, equipping the AXM-BMS module provides seamless integration into facility management applications and monitoring of essential energy parameters.
Why Choose BACnet MS/TP Communications?
A widely used building automation and control protocol, BACnet MS/TP can be found across building services like HVAC, fire suppression, lighting controls, and other critical systems, BACnet MS/TP is an internationally recognized communication protocol that is essential to information exchange within facilities. Like several other industrial protocols, it operates over RS485 and allows devices from many manufacturers to intercommunicate.
Applications
Building Automation & Control Networks
Energy Monitoring
HVAC
Fire Control
Lighting Control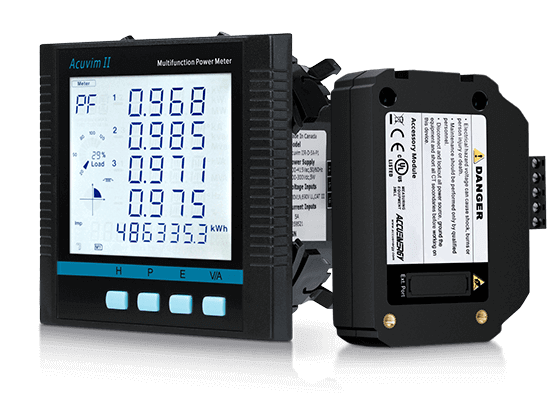 AXM-BMS Product Map
AXM-BMS Features

Field Expandable
Adding the AXM-BMS communication module to the Acuvim II is easy and can be performed in the field without specialized tools. Simply click the module into place and tighten the screws to take advantage of BACnet MS/TP functionality.

Seamless Integration
Ready to integrate with any building automation and control system, the AXM-BMS uses industry-standard BACnet MS/TP protocol to communicate essential electrical system parameters for efficient facilities management.