Wi-Fi WPA, WPA2 Enterprise
Introduction
Security protocols and certification for wireless communication and connection is built into Wi-Fi Protected Access which is outlined as WPA, WPA2, or WPA2. These security modes set the foundation for a protected wireless environment and work to eliminate weaknesses which could expose private or valuable data.
Difference
WPA was the first generation of wireless protected access
WPA2 is was the improved set of standards applying primarily to personal connections or small companies
WPA2 Enterprise is a further security level that isolates individual users connected to the network rather than having one connection point for many users
WPA, WPA2, WPA2 Enterprise and Accuenergy
The AXM-WEB2 is compatible with WPA, WPA2, WPA2 Enterprise meaning that the Accuenergy meters will be accessible and compatible with the any Wi-Fi network and securely transfer energy information to web-enabled software, servers, and other master devices on the network.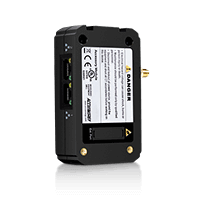 AXM-WEB2 WiFi & Dual Ethernet Communication Module
Specially designed for fast and reliable data transmission using AXM-WEB2 built-in dual Ethernet ports and WiFi communication channels for the Acuvim II power & energy meter. Supports a wide range of protocols such as Modbus-TCP/IP, sFTP, BACnet-IP, DNP3 V2 and IEC61850 2nd edition.