Tenant submetering implements an accountability for energy consumption and provides a fair and equitable solution for utility billing with multiple tenants. Sub metering is a relatively simple application that allows property owners to take control of their energy bills and record energy usage of each individual tenant's consumption. Sub-Metering for billing is an excellent way to manage electricity costs by accurately billing individual tenants. Revenue grade power meters are made especially for this function – some for basic kWh billing while and others offers more detailed data logging such as power quality, demand and more.
Sub metering allows for the fair allocation of energy costs wherein each tenant can pay in proportion to their actual usage. With the correct allocation, tenants are more satisfied and also more likely to reduce their overall energy use. This translate to more cost savings for the property owner while extending the lifespan of their power supply equipments. The residual effects of adding sub-meters to properties have also been proven to increase property value and attract more qualified tenants.
Have a Question? Get in Touch.
Submetering Application
Details
---
Complete installation of these devices can take up to 8 hours and can require multiple sourced items (such as terminal blocks, fuses, and extra wires) adding even more time and cost to the installation. To avoid this, property owners/managers can take advantage of the AcuPanel 9100 series which offers a plug n' play solution in which the Acuvim II or Acuvim L series power meter can be pre-wired and pre-configured according to your needs before being shipped to your door steps.
The AcuPanel is available in two variants: (1) As a heavy duty steel NEMA 4 enclosure or (2) as a weather-resistant NEMA 4X polycarbonate enclosure. Inside the AcuPanel, all the components are color-coded and clearly labeled in order to minimize effort, time and cost of implementation.
Implementation
Details
---
Below are our most popular models for submetering, offering varied degrees of complexity and flexibility to meet all your project's goals.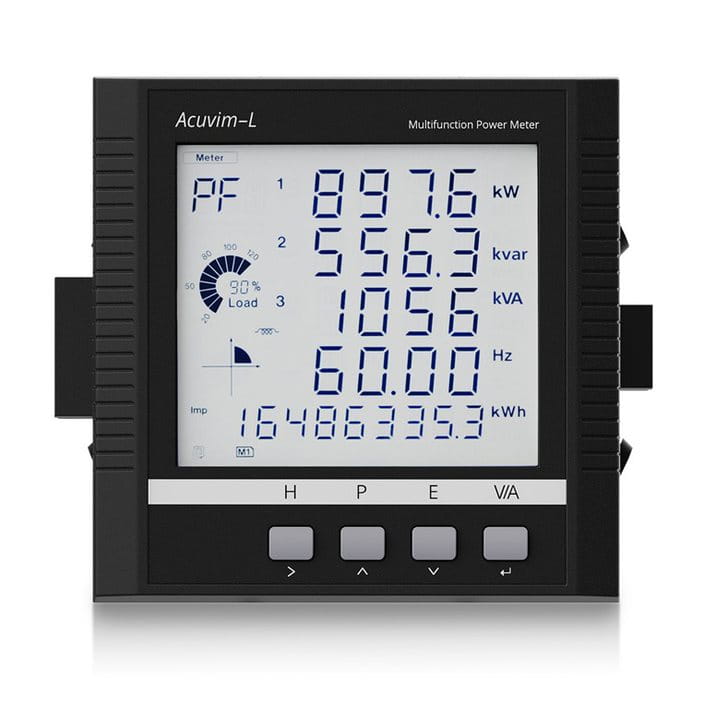 Acuvim L Series
This economical energy meter is able to monitor the accumulated energy consumption logs. It comes with a password-protected settings page that prevents tenants or third parties from resetting the energy usage. The energy readings can be taken intermittently directly from the meter and will continue to accumulate until you hit reset.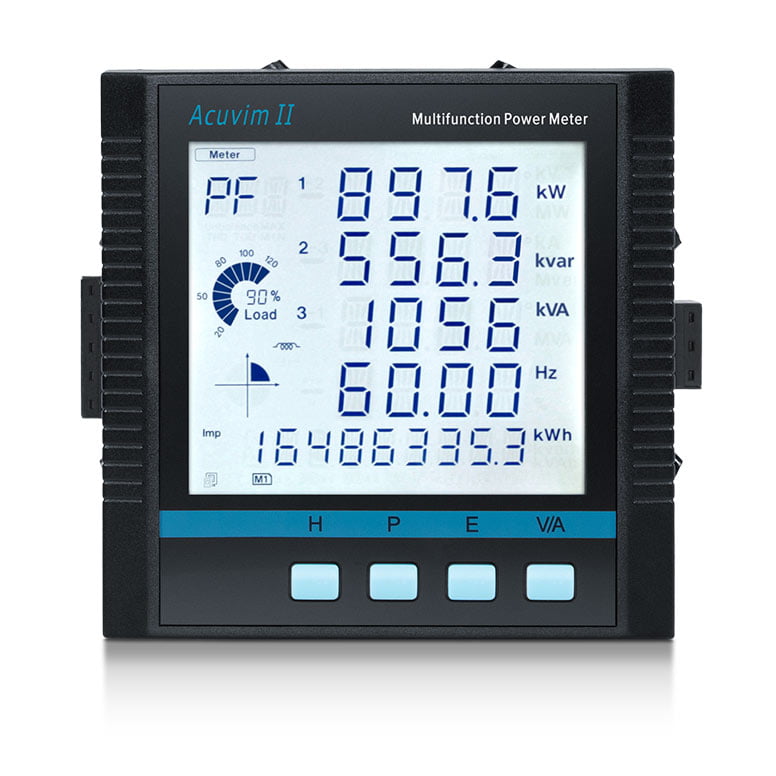 Acuvim IIR
The Acuvim IIR matches the Acuvim II's versatility with the added ability of internal data logging. Internal data logging allows users to store power and energy information on the meter itself and retrieve the historical data at a later more convenient date. The meter will still work with the AXM-WEB2 model for remote monitoring while the internal data logging adds more versatility as historical data can still be retrieved without permanent internet connectivity.
Application
Summary
---
Submetering is an effective way for property owners to take control of their energy costs and correctly allocate utility billing between tenants. This equitable distribution typically sees overall energy usage decrease and rewards tenants for conservation. The application is typically a simple process that can be accomplished using any of the Acuvim II & L series power meters. This setup is especially efficient and economical when paired with a pre-wired and pre-configured panel to create an all in one plug n' play solution.