Aculink 710 Data Acquisition Server
Mouseover to zoom-in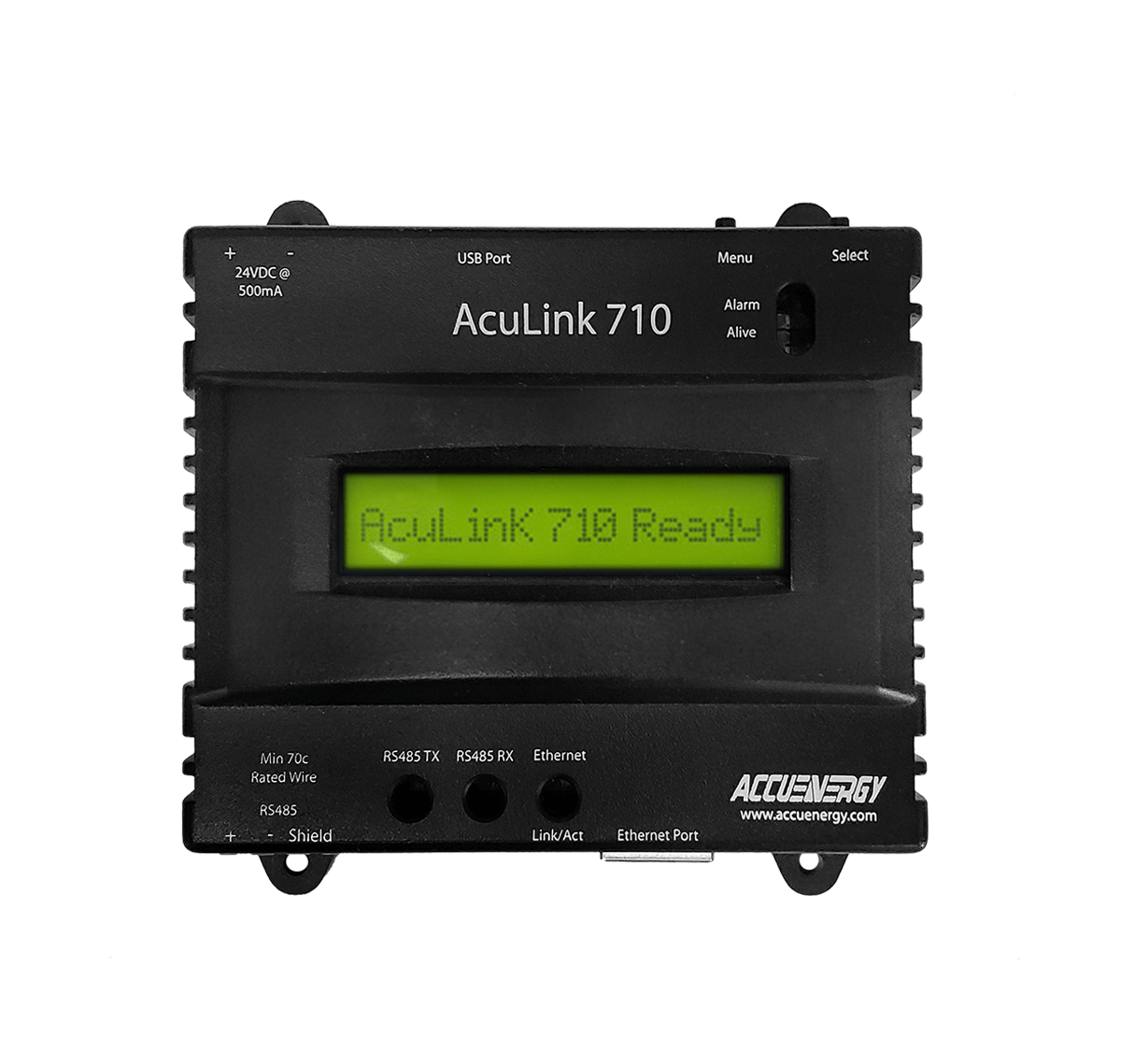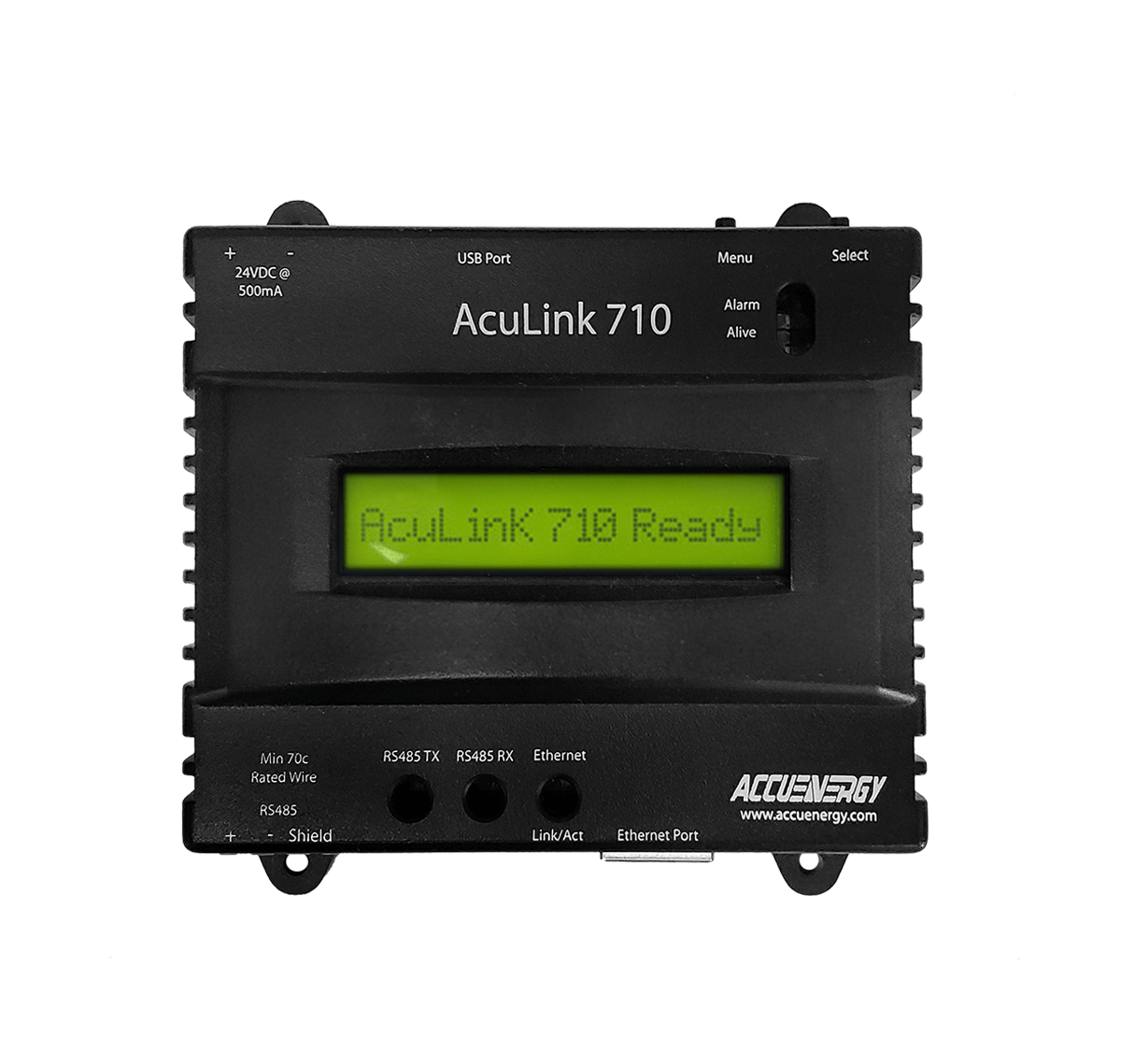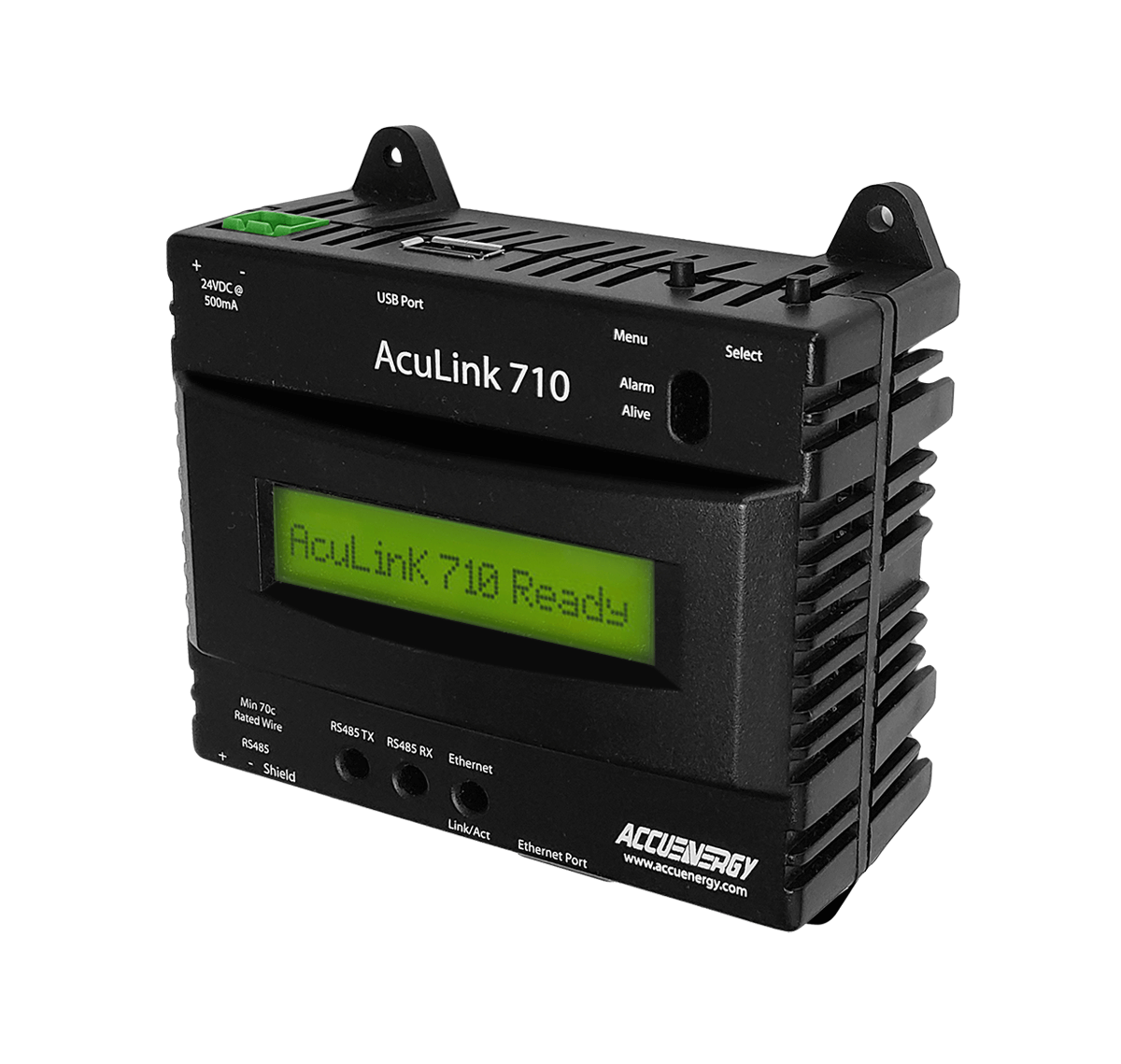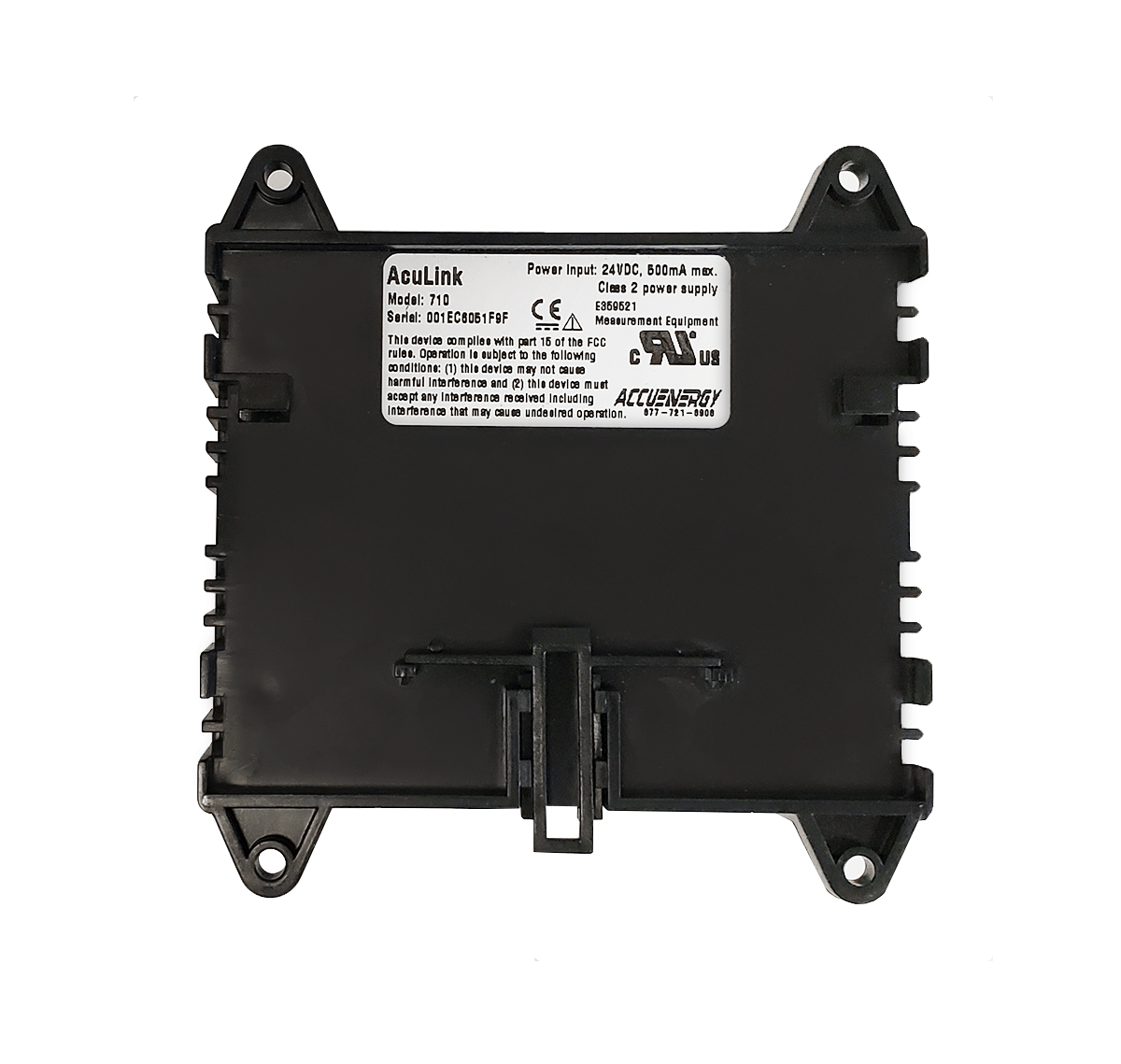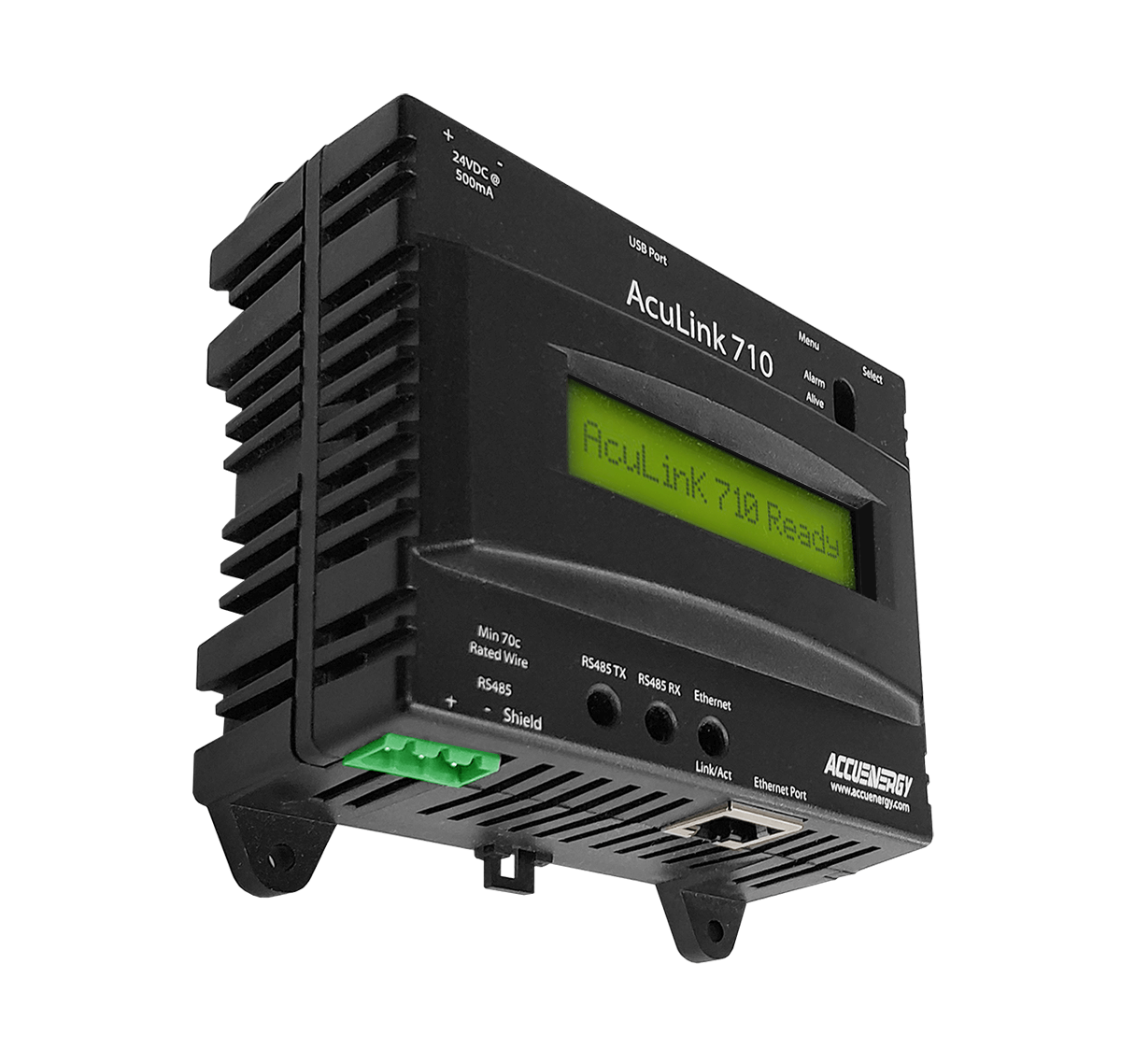 Connects Accuenergy Meters and third-party sensors/devices to external enterprise IP-based systems for energy management, demand response, and SmartGrid programs.
Connect field-deployed devices to servers and log/present information
Accesses device data from remote sites
View real-time performance across multiple sites and devices
Monitor renewable energy performance and production
Monitor performance of critical systems such as lighting, HVAC, PDUs, inverters, etc
Track energy use and peak demand
Threshold alarm notification
Great for measurement and verification (M&V) LEED/ Energy start certification
Downloads:
Data Collection & Distribution
The AcuLink 710 collects and logs time-stamped data from connected downstream devices (serial or Ethernet), and stores data locally in non-volatile memory until the next scheduled upload or manual download. Using an Ethernet (LAN) connection you can push or pull data via HTTP, XML and FTP or use an USB flash drive to quickly access it locally.
---
Embedded Solution
The compact size and industrial temperature range (-30 to 70°C) makes this a perfect solution for embedded applications. AcuLink 710 data acquisition server effectively reduces development and integration time by collecting and distributing power and energy information directly from meters to destinations.
---
Installation & Features
No software is required. All information can be easily accessed via web browser. There are several additional features including alarm notification, SNMP traps, network configuration, wireless diagnostics and USB security provisions with a backlit LCD. Integrated meter driver library is designed to speed up installation and low integration costs by making the entire connecting process plug-and-play.
---
Compatibility
The AcuLink 710 data acquisition server is compatible with Accuenergy's AcuWatt EMS web-based energy management system solution and virtually any other frontend software platform allowing customer to use a variety of reporting tools, whether it is a local server or an enterprise wide reporting suite.
---