Mouseover to zoom-in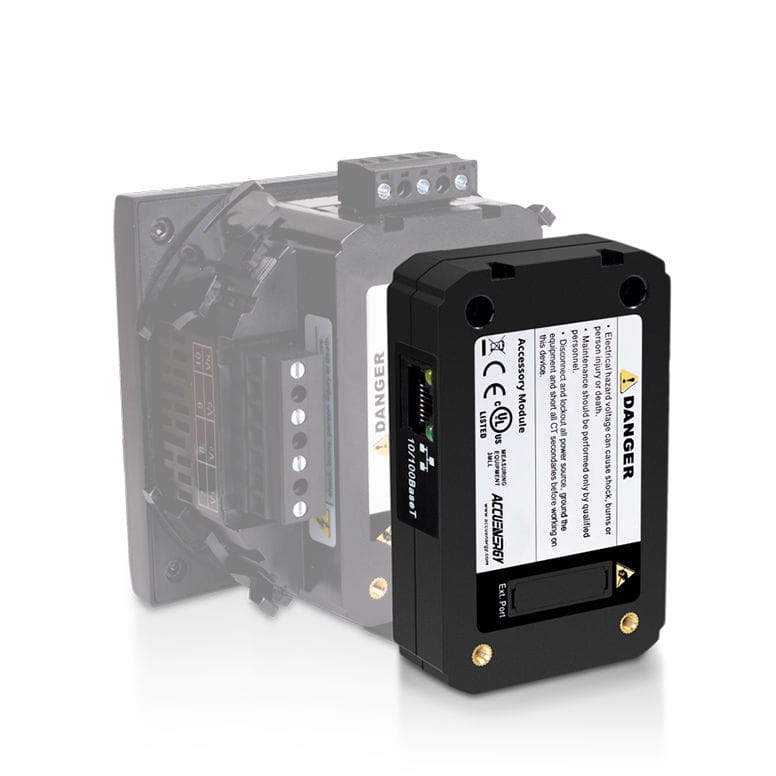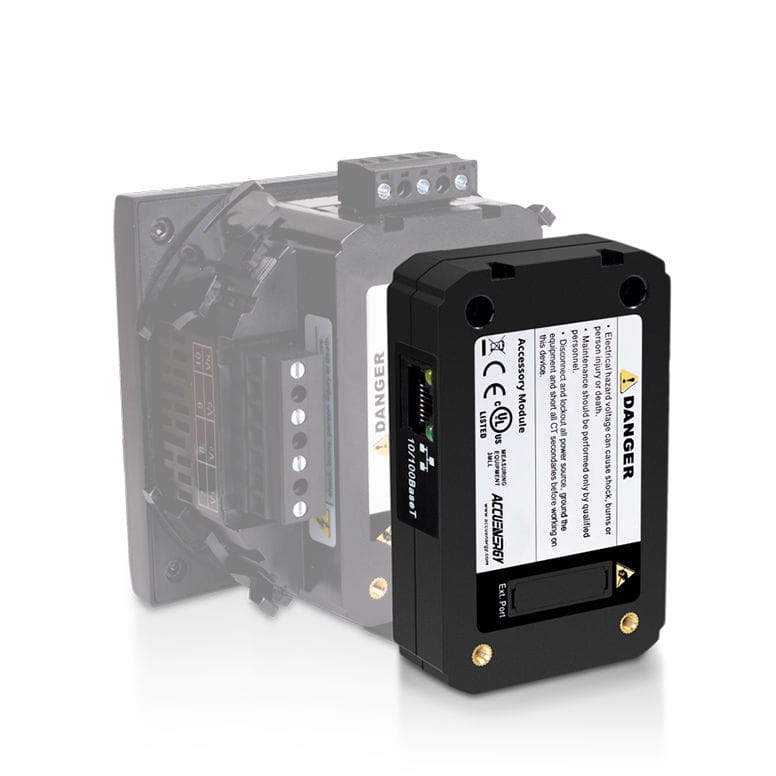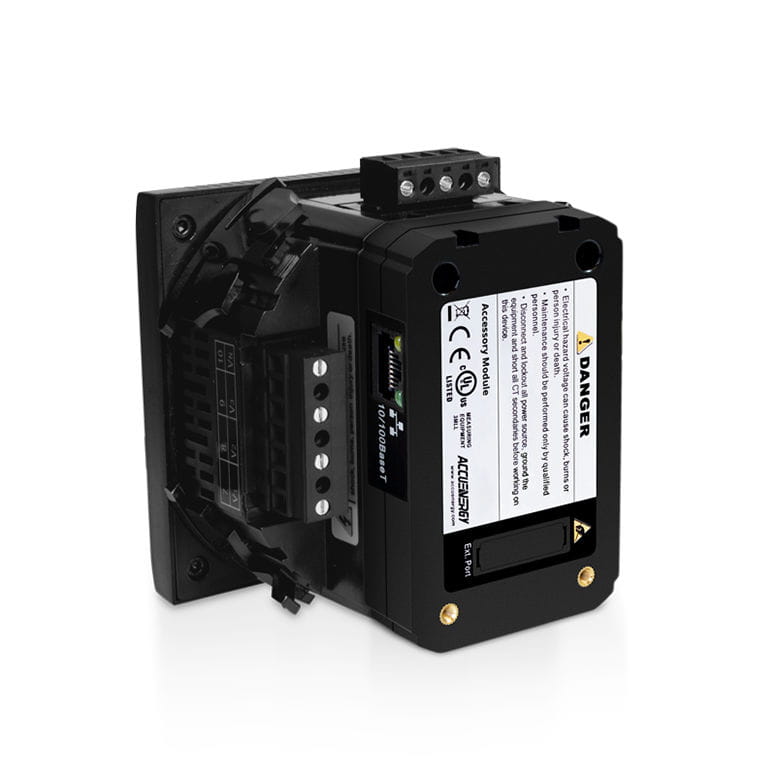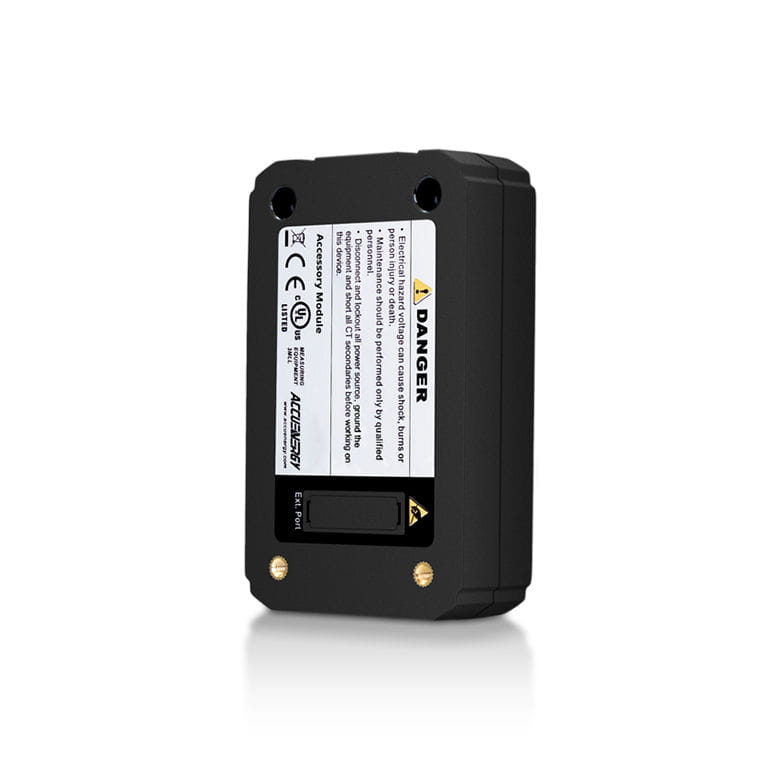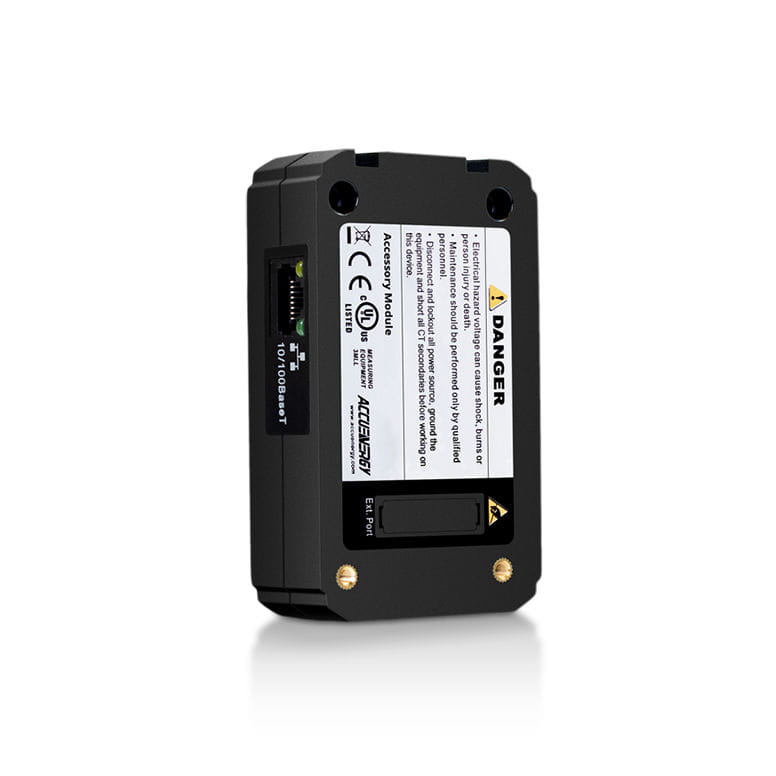 BACnet IP Power Meter
AXM-BIP Communication Module
The Acuvim II AXM-BIP communication module come equipped with an Ethernet port allowing BACnet IP protocol for ease-of-integration into building automation and control networks. With the BACnet IP module equipped, the Acuvim II can provide real-time energy data that is essential to efficient building operation. In addition, the built-in HTTP/HTTPs webserver provides secure, browser-based remote access to the meter.
Designed exclusively for use with the Acuvim II Series power and energy meters
Uses BACnet IP protocol to provide real-time energy data to building automation and control systems
BTL Listed for BACnet Smart Actuator (B-SA)
Quick module installation for easy field upgrades
Operates as a BACnet server in any BACnet application
Supports 106 objects for tracking of 78 measurements & 28 I/O parameters
Web interface allows secure configuration of BACnet parameters & viewing of real-time data via a web browser
AXM-BIP Overview
Designed for Acuvim II Series
Add BACnet IP protocol to the Acuvim II Series energy meters with the AXM-BIP communication module. Essential for building automation and control systems, equipping the AXM-BIP module provides seamless integration into facility management applications. The Acuvim II supports native BACnet IP that allows it to act as a BACnet server in any BACnet environment.
Why Choose BACnet IP Communications?
The backbone of building automation and control systems that include services such as HVAC, fire suppression, lighting controls, and other critical services, BACnet IP is an internationally recognized communication protocol that is essential to information exchange within facilities. Like several other industrial protocols, it operates over Ethernet and allows devices from many manufacturers to intercommunicate.
Applications
Building Automation & Control Networks
Energy Monitoring
HVAC
Fire Control
Lighting Control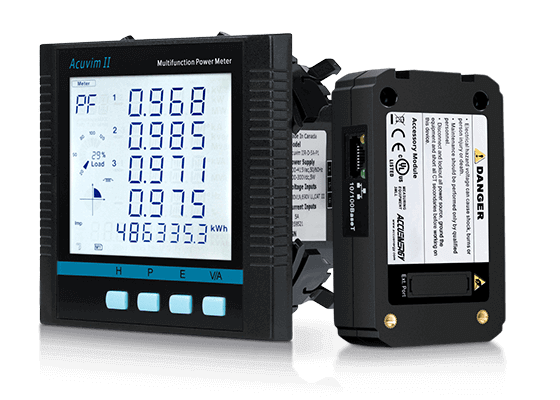 AXM-BIP Product Map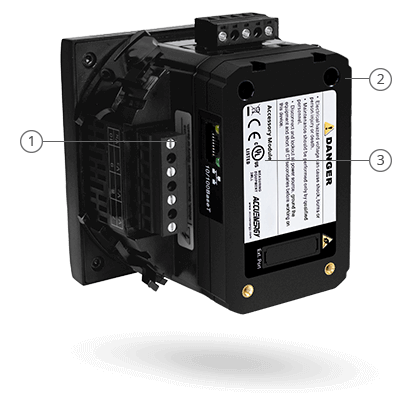 AXM-BIP Features

BACnet Certification
The AXM-BIP communications module is certified by the BACnet Testing Laboratory (BTL) to ensure standard compliance, reliability, and interoperability for integration into commercial and industrial BACnet systems.

Built-In Web Interface
The AXM-BIP module is equipped with a built-in web interface which allows encrypted, secured access to metered energy data plus easy access to BACnet parameters and settings from any device with internet access.