Mouseover to zoom-in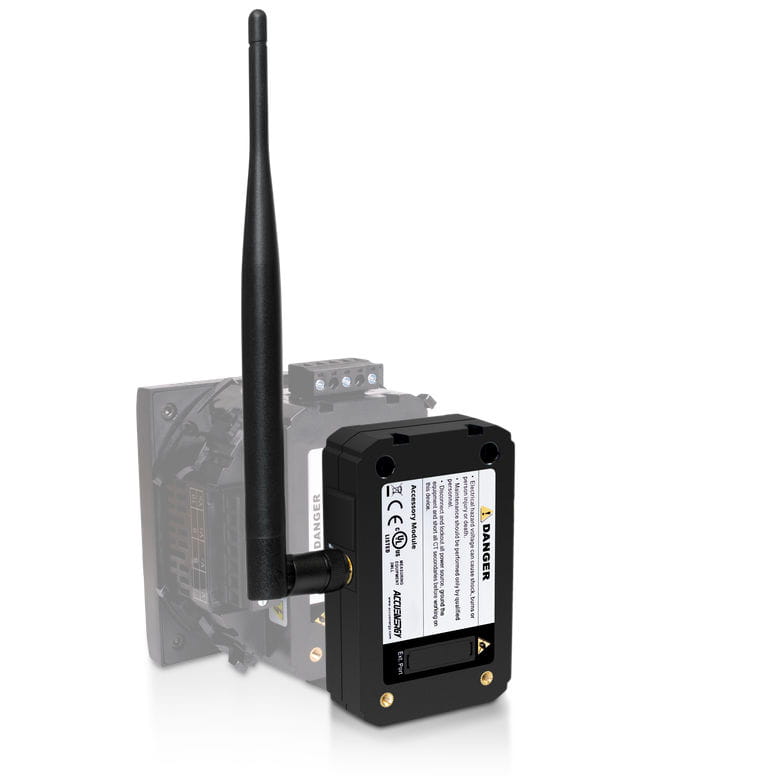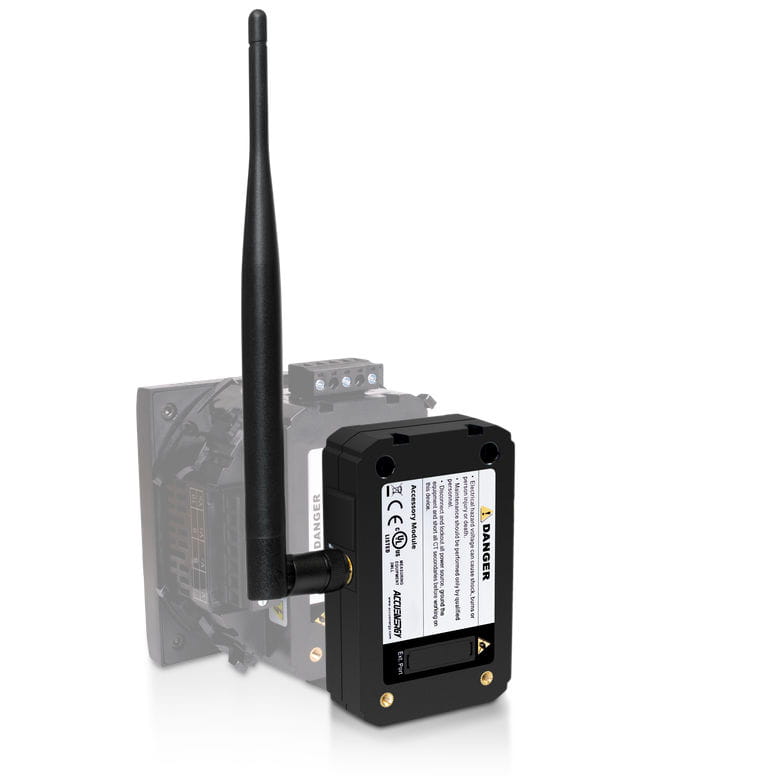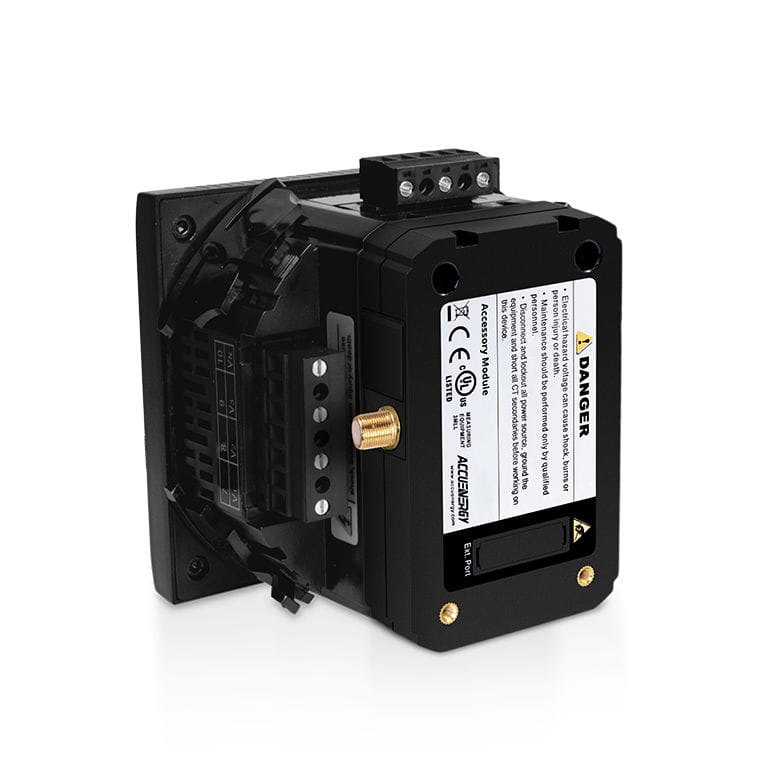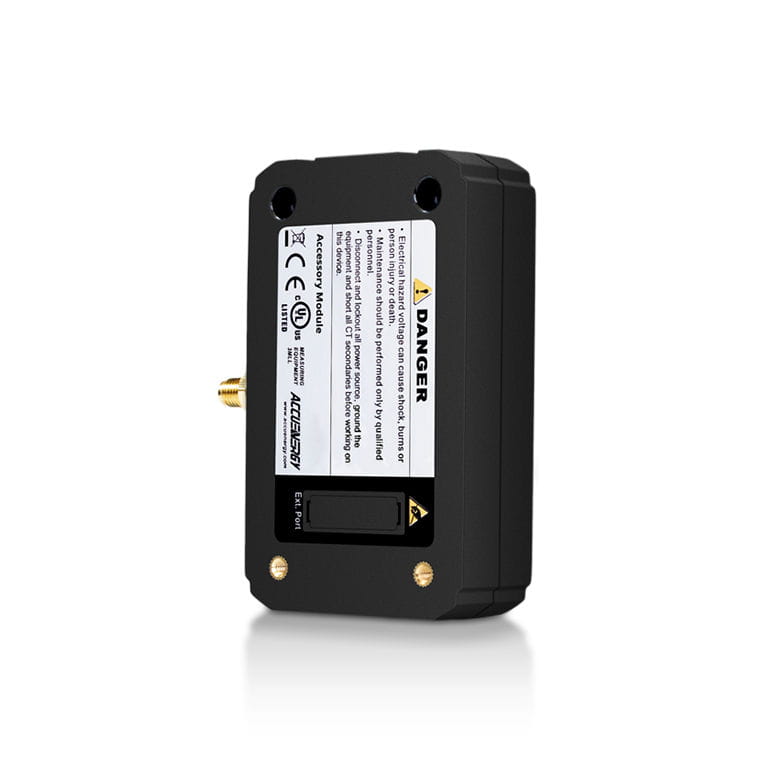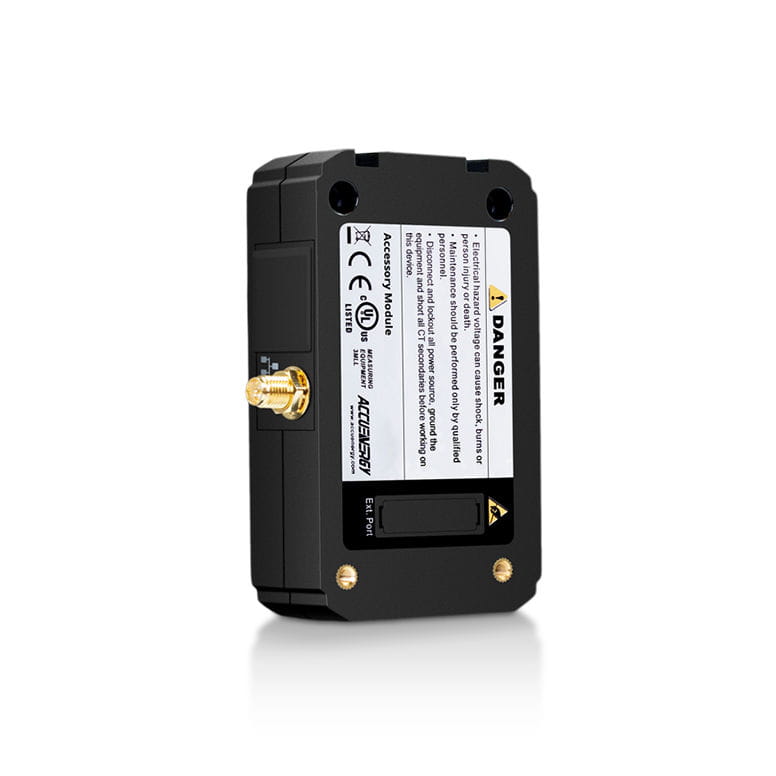 Wireless RS485 Mesh Network
AXM-MESH Communication Module
The AXM-MESH communication module allows the Acuvim II Modbus-RTU meter to wirelessly connect to a mesh network, reducing cost stemming from complex wiring solutions. Ideal for new or retrofit installations, each AXM-MESH meter on the mesh network is an extension point, resulting in a broad, reliable range of networked communication across multi-tenant buildings.
Designed exclusively for use with the Acuvim II Series power and energy meters
Long-range communication: 1000ft (305m) indoor or up to 4 miles (6.4km) outdoors in a single hop
Protocol neutral: Compatible with any device equipped with an RS485 port
Devices are automatically connected to the network without complex configuration or software
128-bit Advanced Encryption Standard (AES) ensures communication security
Available in 900MHz or 868MHz frequency options for compatibility across most countries or regions
AXM-MESH Overview
Designed for Acuvim II Series
Add sophisticated wireless RS485 mesh capabilities to the Acuvim II Series energy meters with the AXM-MESH communication module. Powerful mesh network technology provides reliable communications where other wireless methods may fail to operate. The mesh structure is ideal for gathering metering data from multiple locations within a building or from multi-building campuses.
Why Choose Mesh Communications?
Conventional, wired RS485 networks struggle with inherent limitations that prohibit simple upgrades or expansions. The AXM-MESH communication module will supercharge your existing RS485 network by eliminating restrictive wiring and enabling point to multipoint communications, making it easy to add an Acuvim II meter into an existing RS485 ecosystem without incurring hefty installation charges.
Applications
Retrofit power & energy meters in existing buildings
Campus and commercial facilities
Lighting control systems
Multi-tenant kWh billing and submetering
HVAC and security systems
Power management in industrial facilities
Industrial automation
Building automation networks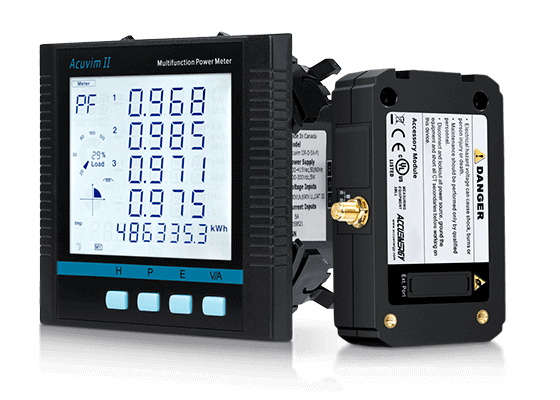 Advantages of a Wireless Mesh Network
Reduced network implementation cost when compared to a wired RS485 network
Extended communication range of over 6,000 meters (line-of-sight)
Flexible network with low dependence on existing infrastructure
Easy to install, maintain, and upgrade
Rapid deployment and faster development cycles
AXM-MESH is superior to competing technologies.
AXM-MESH
Zigbee
WiFi
Dependent on existing IT network range
No
No
Yes
Runs through walls
Yes
No
Yes
Range (Line of Sight)
6437 Meters
20 Meters
100 Meters
Mesh Structure
Yes
Yes
No
AXM-MESH Product Map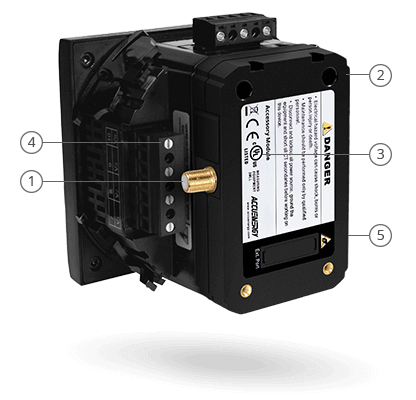 AXM-MESH Features

Superior Range of Communication
AXM-MESH extends beyond traditional Ethernet, WiFi, or Zigbee networks to operate up to 1000 ft (305m) indoors and 4 miles (6.5km) outdoors. Each transceiver works as an extension point to the network, making it ideal for large facilities or multi-building campuses.

Advanced Security
Cyber security is an important safety issue and taking a proactive approach to comprehensive network security is essential to threat mitigation. The AXM-MESH module secures critical energy data with the industry-proven, 128-bit Advanced Encryption Standard (AES) to ensure information security.
FAQs
Is the AXM-MESH module a transmitter, receiver, and repeater in one?
Typically, a transmitter, receiver, and repeater are separate units in a wireless system. Unlike other wireless solutions, the AXM-MESH wireless transceiver has these three functions built into a single device, so each one will automatically switch roles in the system and work as a transmitter, receiver, and repeater, as needed. Each unit is able to connect to both master and slave RS485 devices to send and receive data/commands and broadcast, or repeat, the command until every transceiver in the field is connected.
What protocol does the AXM-MESH module support?
The AXM-MESH transceiver is protocol-agnostic and uses transparent communication so any RS485 protocol can run over the wireless communication. In other words, any protocol that can be transmitted on a traditional, wired RS485 network will be able to run on AcuMesh wireless RS485 transceivers. A few popular examples are Modbus-RTU and DNP 3.0 over RS485.
Our application requires separate groups of wireless networks and they cannot interfere with or communicate with each other. How can this be configured?
The AXM-MESH transceiver uses default channel name out-of-box so that no additional configuration is needed to connect all devices to a single network. In instances where multiple networks need to be kept separate from each other, simply configure a different channel name for the transceivers in the separate network groups. AXM-MESH/AcuMesh transceivers will only identify other devices with the same channel name. Additionally, each channel can be configured for a separate password for better security and management.
Does each transceiver need to be assigned an address?
Because AcuMesh works via transparent communication, it does not add, or modify, any existing communication protocol. Think of it as a device with an invisible wire where no configuration is needed. Configuration is not required with AXM-MESH/AcuMesh transceivers either. The exact same master device, whether it is a data acquisition server, a computer running master software, or a PLC will remain the same. RS485 slave devices, or sensors, maintain their same configuration, such as device ID.
How many AXM-MESH/AcuMesh transceivers can I connect in one network?
There is no limit to the number of AcuMesh transceivers in the network and, potentially, an unlimited number of AcuMesh transceivers can be added to a single wireless mesh network. The limiting factor is typically the protocol the system is using. For example, a daisy chain setup for RS485 devices with Modbus-RTU protocol has a limit of 32 devices without the use of a repeater.