Mouseover to zoom-in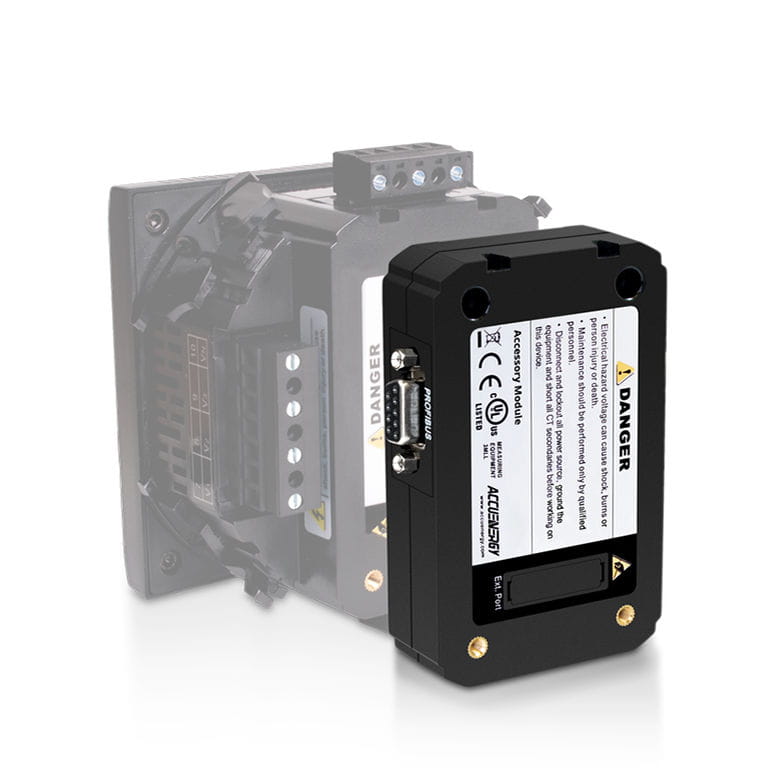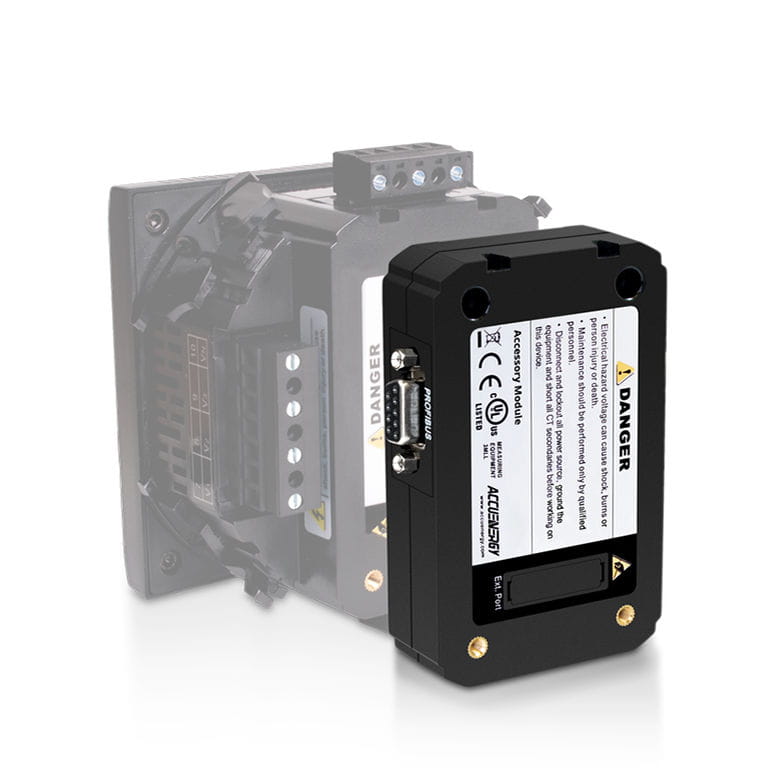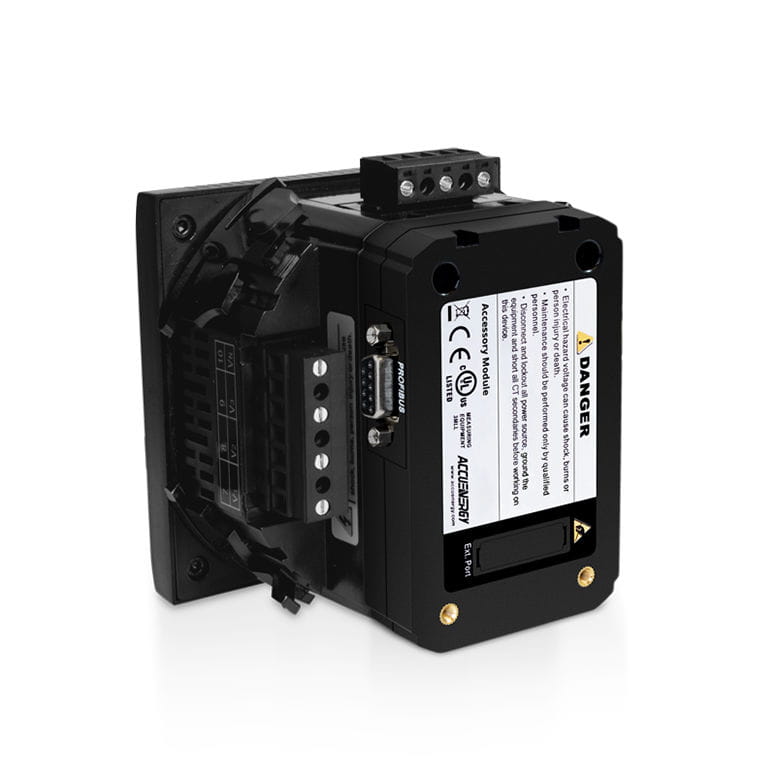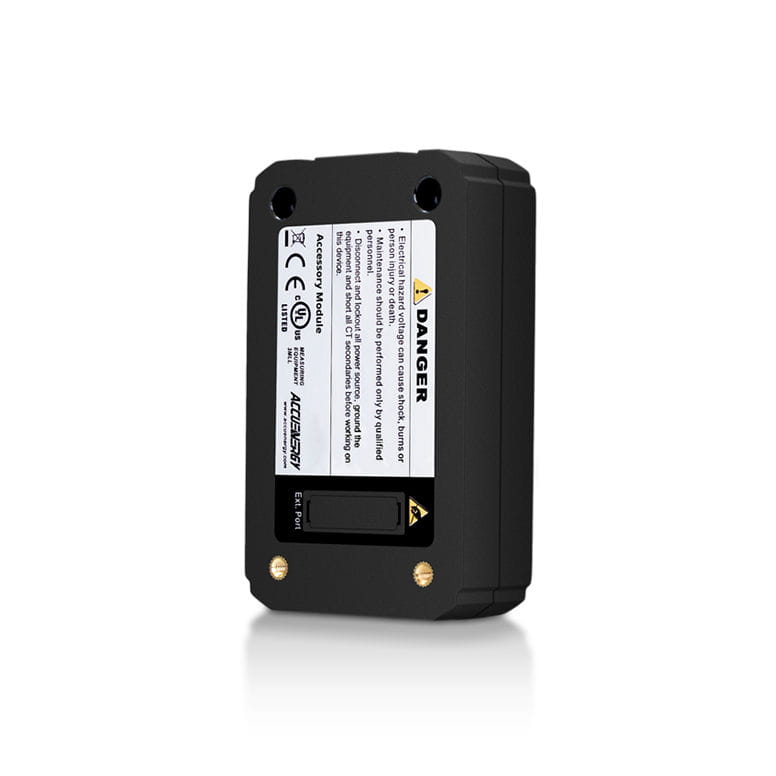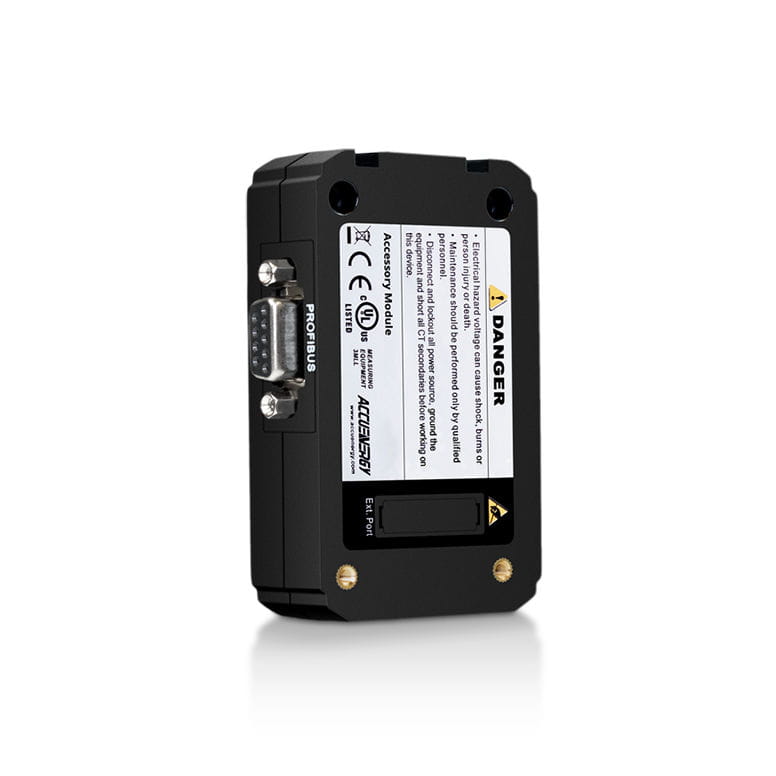 PROFIBUS Power Meter
AXM-PROFI Communication Module
Designed for the Acuvim II power & energy meter, the AXM-PROFI communication module enables PROFIBUS protocol for straightforward meter integration into automation, process industries, production settings, or other industrial applications. With the PROFIBUS module equipped, the Acuvim II is a valuable field device, transmitting essential energy data to a PLC or control system for performance tracking, equipment status, or facility operations. Add up to three communication modules to a single Acuvim II Series meter.
Designed exclusively for use with the Acuvim II Series power and energy meters
Provide real-time energy data to a control system
Quick module installation for easy field upgrades
AXM-PROFI uses PROFIBUS-DP (V0) protocol
PROFIBUS module operates as a slave on the PROFIBUS network
AXM-PROFI Overview
Designed for Acuvim II Series
Add PROFIBUS protocol capabilities to the Acuvim II Series energy meters with the AXM-PROFI communication module. As a field device on a PROFIBUS network, the Acuvim II can transmit essential electrical data or other parameters to the PLC or other controller within industrial automation settings, providing real-time visibility into facility performance.
Why Choose PROFIBUS Communications?
PROFIBUS networks offer significant advantages over older, analog systems including two-way, digital communication and resilience against unwanted noise interference. Instead of individual wires connecting a PLC to each field device, PROFIBUS systems transmit data over a single bus, reducing material costs as well as engineering, installation, commissioning, and maintenance times.
Applications
Process Industries
Manufacturing Industries
Industrial Automation
Factory Automation
Production Automation
Wastewater
Pharmaceutical
Food/Beverage
Chemical Production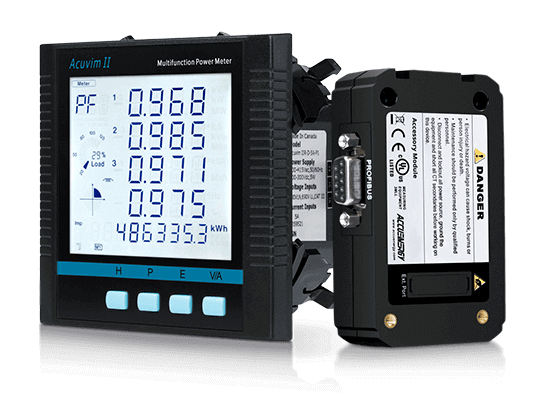 AXM-PROFI Product Map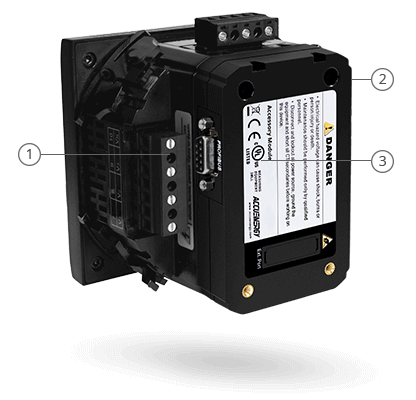 AXM-PROFI Features

Field Expandable
Adding the AXM-PROFI communication module to the Acuvim II is easy and can be performed in the field without specialized tools. Simply click the module into place and tighten the screws to take advantage of PROFIBUS functionality.

Real-Time Performance
Gain access to real-time industrial performance metrics by adding the Acuvim II power meter to an existing PROFIBUS network. Valuable electrical data and other measurement parameters are transmitted to monitor and control critical processes.