Remote Firmware Update-AXM-WEB PUSH
The AXM-WEB-PUSH supports remote firmware update. The WEB module can check to see if the module is running the latest firmware. If not the user can update the firmware of the AXM-WEB-PUSH remotely independently.
Enter the IP address of the AXM-WEB-PUSH and login with Admin access level.

Once logged in, click on 'Settings' and select "Firmware".

From the Firmware page, click on 'Check' under the "Remote Update".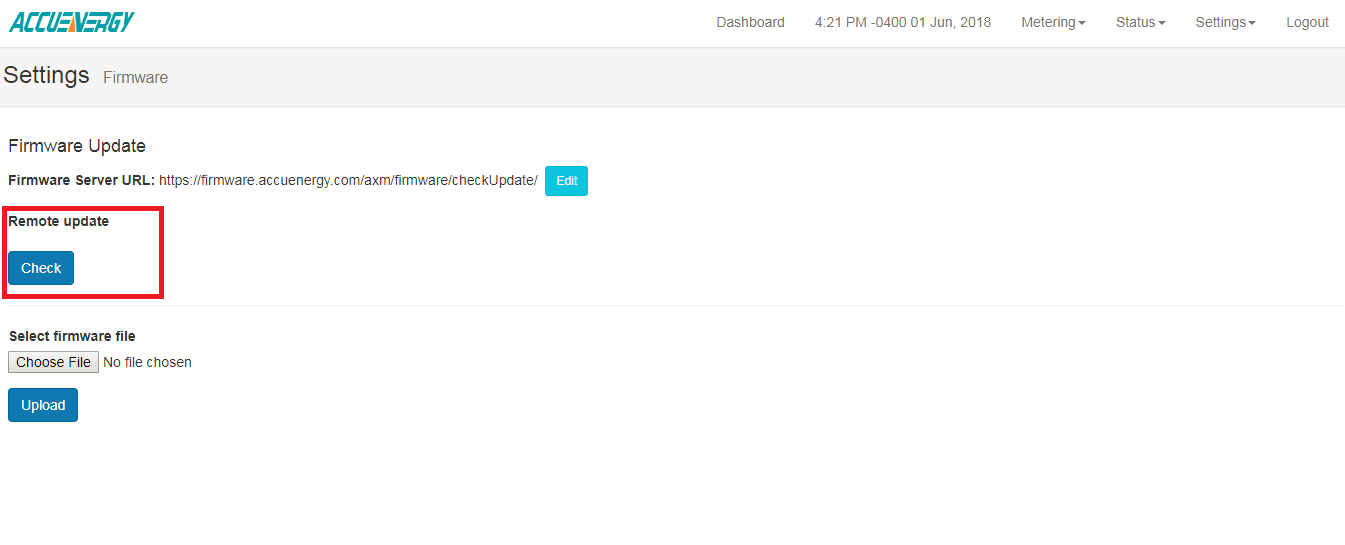 Figure 1
If there is a new firmware is available an "Update Available!" will appear.

Figure 2
Otherwise a message indicating that the module has the latest firmware will appear:

Figure 3
Click on 'Proceed' to start the download of the firmware from the remote firmware server.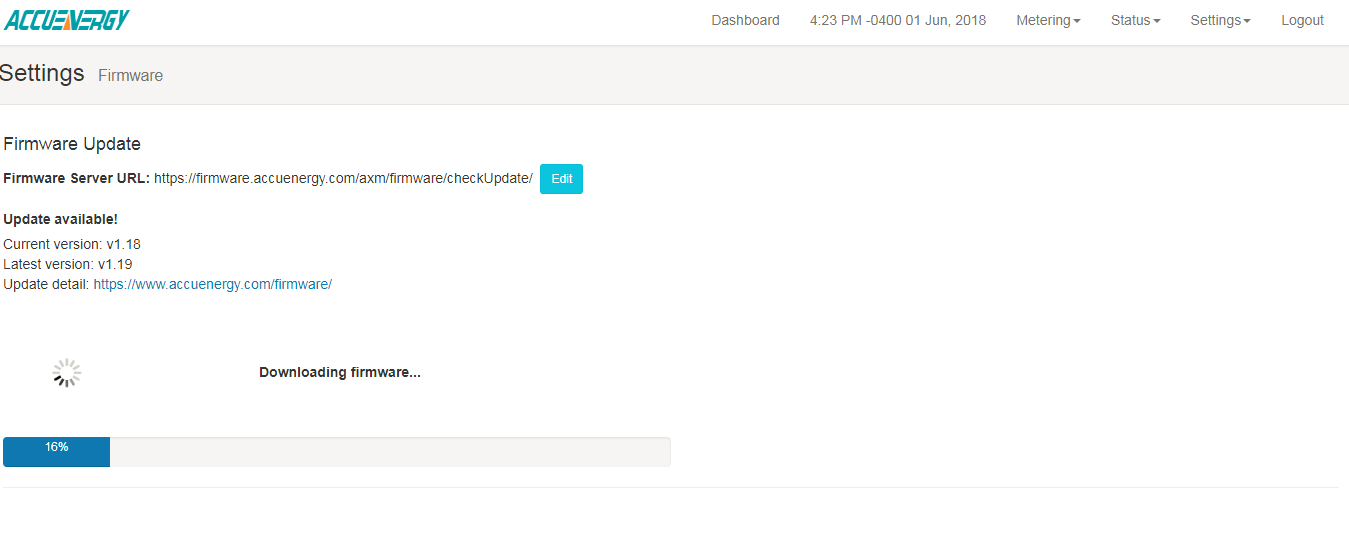 Figure 4
Once the download is completed from the server, the firmware update will begin.

Figure 5
Once updated the user will be prompted that the update is complete and the module will reboot.

Figure 6
Once the reboot is over, click on 'Status' and select "Device Information" to confirm that the update has been completed.
Check that the "Module Firmware Version" has been changed to the firmware shown in the Latest Firmware (Figure 2).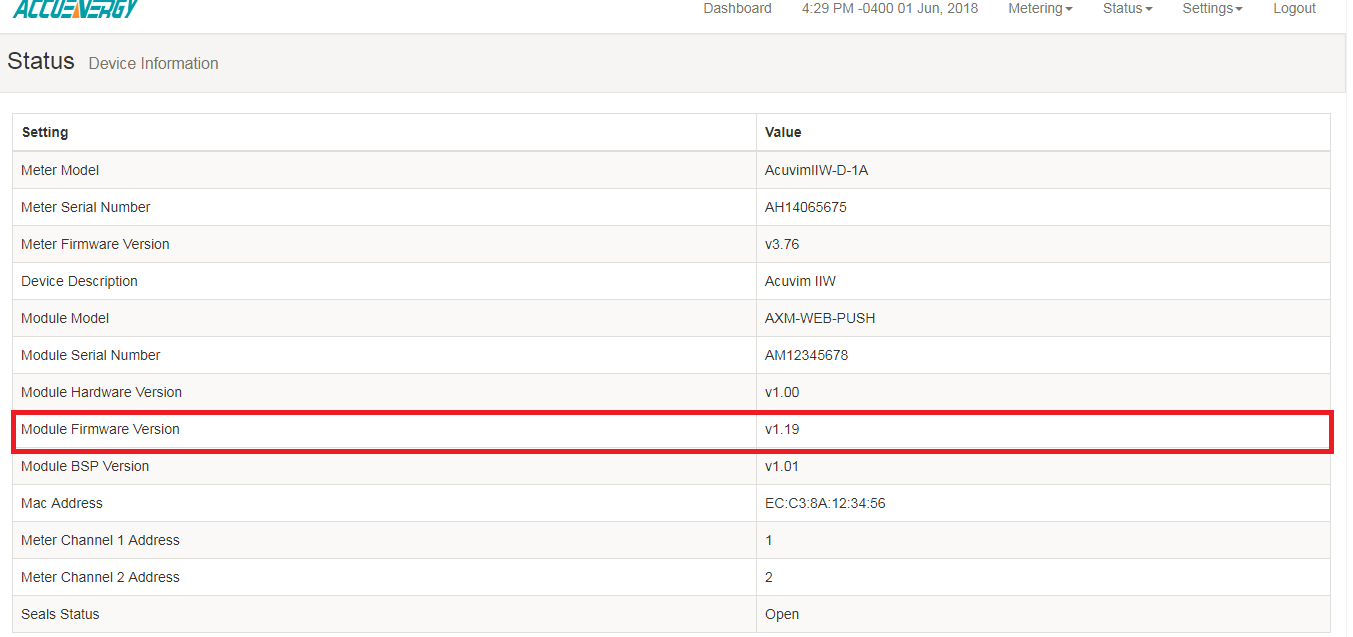 Figure 7